As a new mom and parent, you may experience many challenges in the first year of your baby's life. Just remember,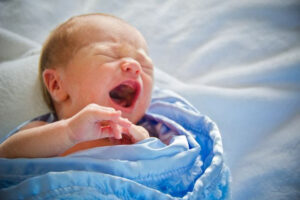 you are not alone!
Having a baby is a joyful experience and the first year holds many remarkable milestones, but it can also be challenging to keep up and know what your baby needs.
Parents may be unsure why their baby is crying. Is your baby hungry, tired, in need of a diaper change, or is something more happening? Why does sleep come readily for some babies and not for others? One baby may take to a feeding schedule, while another baby struggles with feeding time.
These are reasonable concerns for any parent—new or not. Southwest Human Development knows every parent wants to do their very best.
So where do you turn for answers and guidance? It may be your mother, a friend or these days Google? Who has the best information that truly supports you and your baby?
Southwest Human Development recommend our
Birth to Five Helpline
and the experienced early childhood specialists who answer the phones. They know the latest and best baby care and developmental information. More than that, they truly listen to learn about you and your baby and what you need.