By Tom Perumean •  KTAR News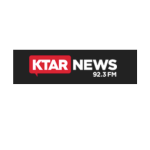 PHOENIX — Nearly 50 Arizona superintendents signed a letter in support of the Deferred Action for Childhood Arrivals program eliminated by President Donald Trump this week.
The letter from 48 superintendents claimed that a University of California-San Diego study showed the DACA program had helped eligible students in the state.
It also said the elimination of DACA would affect the state's schools.
"Many of our employees are DACA recipients, from teachers to technology specialists," it read. "We will have classrooms that need long-term substitutes, cafeterias that need cooks, sports teams that need coaches, and counseling centers that need counselors.
…Read the full article HERE
Please see related stories:
Category: Education