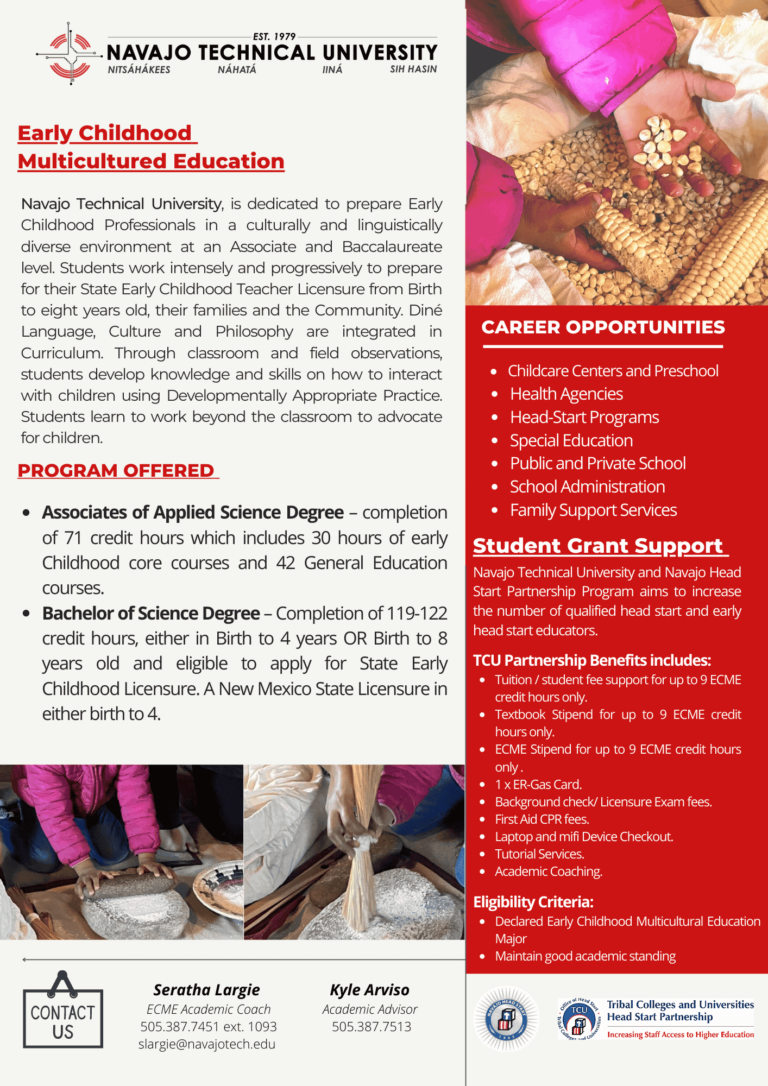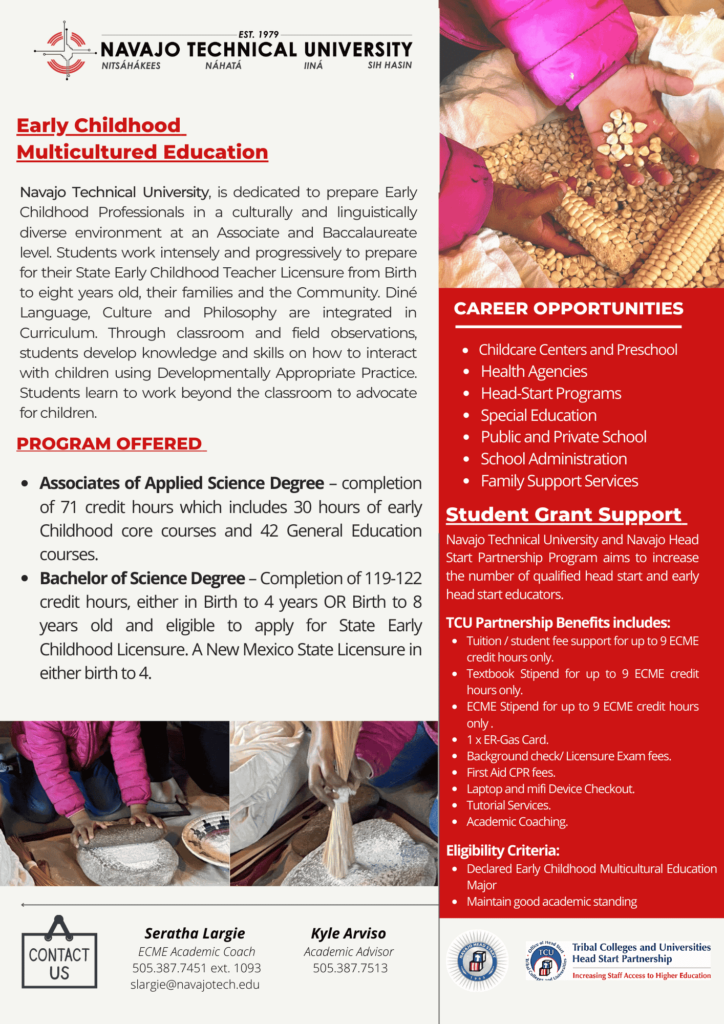 By Navajo Technical University
Navajo Technical University is dedicated to prepare Early Childhood Professionals in a culturally and linguistically diverse environment at a baccalaureate level. Students work intensely and progressively to prepare for their State Early Childhood Teacher Licensure from Birth to 8 years old.
This program provides a unique opportunity to assist present or future teachers of young children to use child development knowledge within the childcare, preschool and primary schools. This includes practical field experience, which will enhance their professional practice and gain competence in working with Infants through 8 years old and their families.
Click on image for more information.
Tribal Colleges and University Head Start Partnership Grant Application Guidelines
Category: Education, Educational Opportunities, Programs, Resources