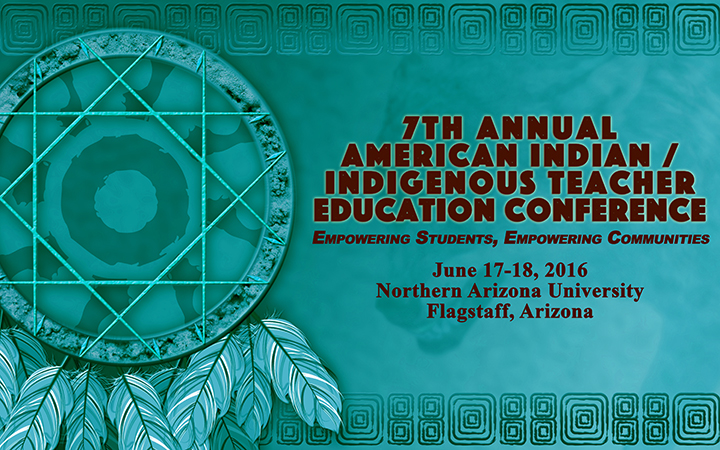 FLAGSTAFF — Northern Arizona University's College of Education will host its Seventh American Indian / Indigenous Teacher Education Conference — "Honoring All Teachers," from 8:30 a.m. to 5 p.m. Friday and Saturday, June 17 and 18 at NAU's Eastburn Education Building.
A reception will be held at NAU's Native American Culture Center from 5 to 7 p.m. Thursday, June 16.
This conference for preschool, K-12, college and university educators and concerned community members was designed through panels, workshops, and papers to share ideas for improving the lives and education of Indigenous children.
Northern Arizona University's College of Education has worked with Indian Nations to improve the education of American Indian students for decades.
The goal of the conference is:
To bring together community and language activists, educators, school administrators, school board members, tribal officials, and parents to share ideas and experiences on how to improve educational programs for Indigenous communities.
To provide a forum for exchange of scholarly research on teaching Indigenous children.
To disseminate through a monograph and web site recent research and thinking on Indigenous education best practices.
Click here for the:
The cost is $55 for registration.
Click here for more information about this conference
Category: General