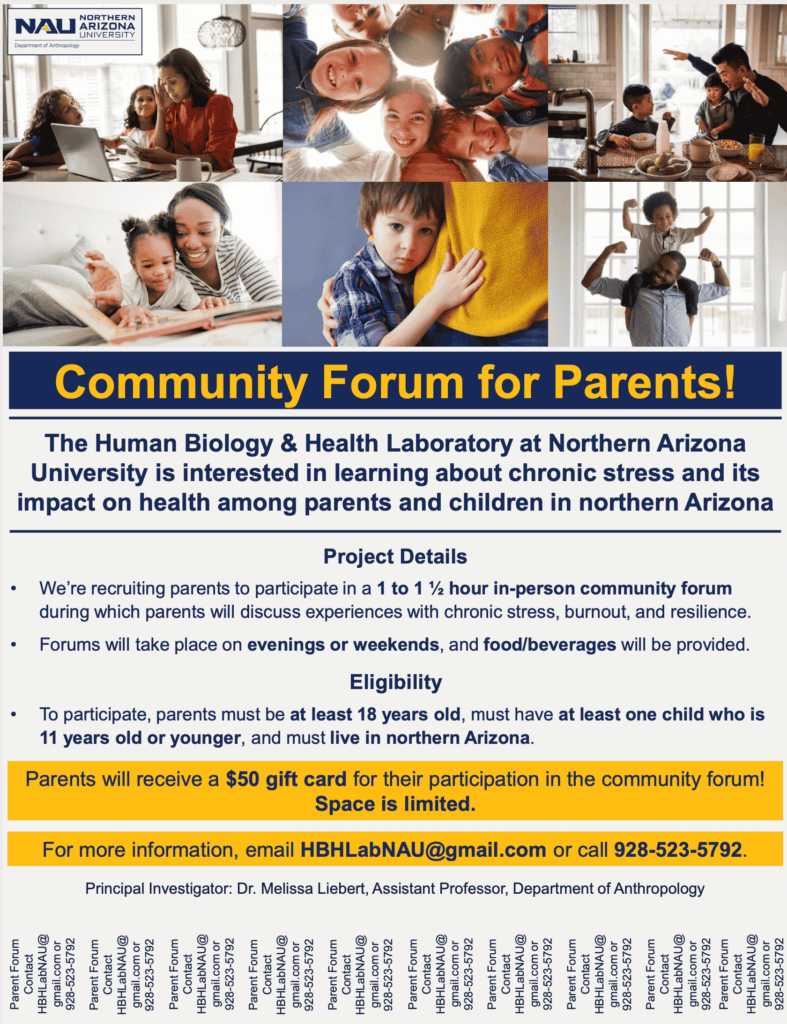 By NAU Human Biology & Health Laboratory
The Human Biology & Health Laboratory at Northern Arizona University is interested in learning about chronic stress and its impact on health among parents and children in northern Arizona
Project Details
We're recruiting parents to participate in a 1 to 1 1⁄2 hour in-person community forumduring which parents will discuss experiences with chronic stress, burnout, and resilience.
Forums will take place on evenings or weekends, and food/beverages will be provided.

Eligibility

To participate, parents must be at least 18 years old, must have at least one child who is11 years old or younger, and must live in northern Arizona.
Parents will receive a $50 gift card for their participation in the community forum!Space is limited.
Category: Education, Educational Opportunities, Health, Programs, Resources