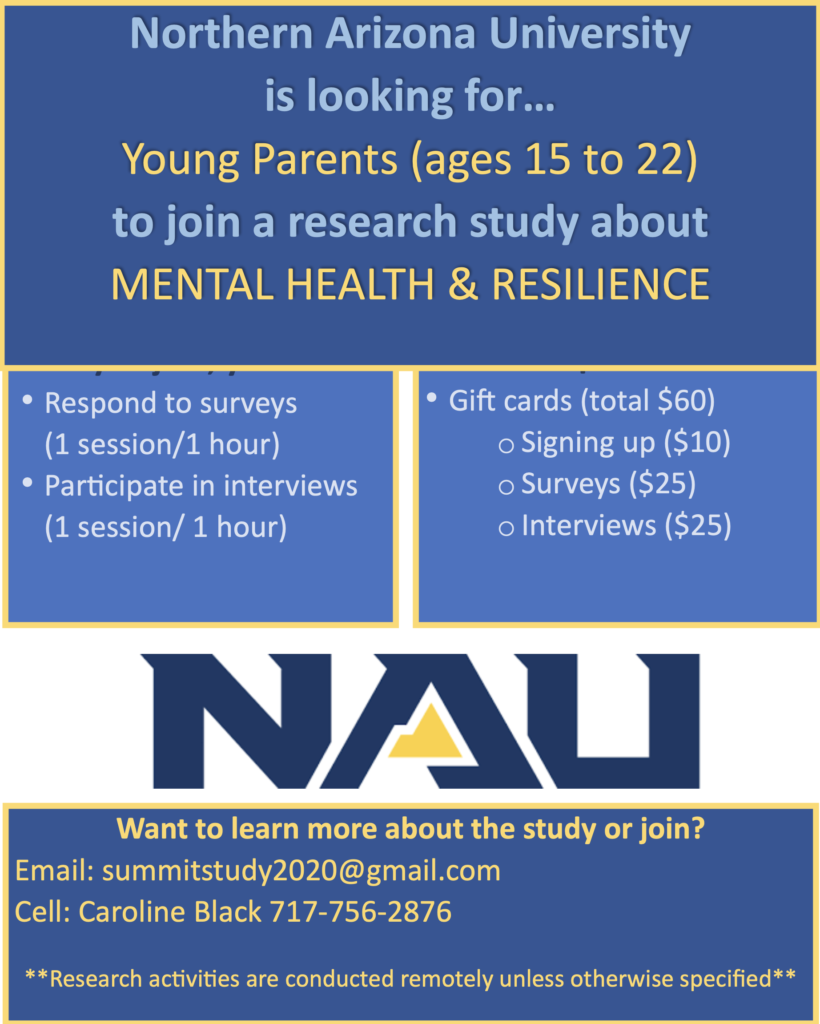 By Northern Arizona University
NAU is conducting a research study and we are seeking expectant and young parents between the ages of 15 to 22 to join our study. If parents join, they will receive $50 in gift cards.
This study aims to learn about young parents' mental health and resilience, including gathering feedback from parents about services, programs, and/or classes that they utilize. Findings from this study will inform knowledge about young parents' resilience and will enhance the ways that programs and services support young parents and their families.
Click on image, send an email to summitstudy2000@gmail.com, call Caroline Black at 717-756-2876 for more information.