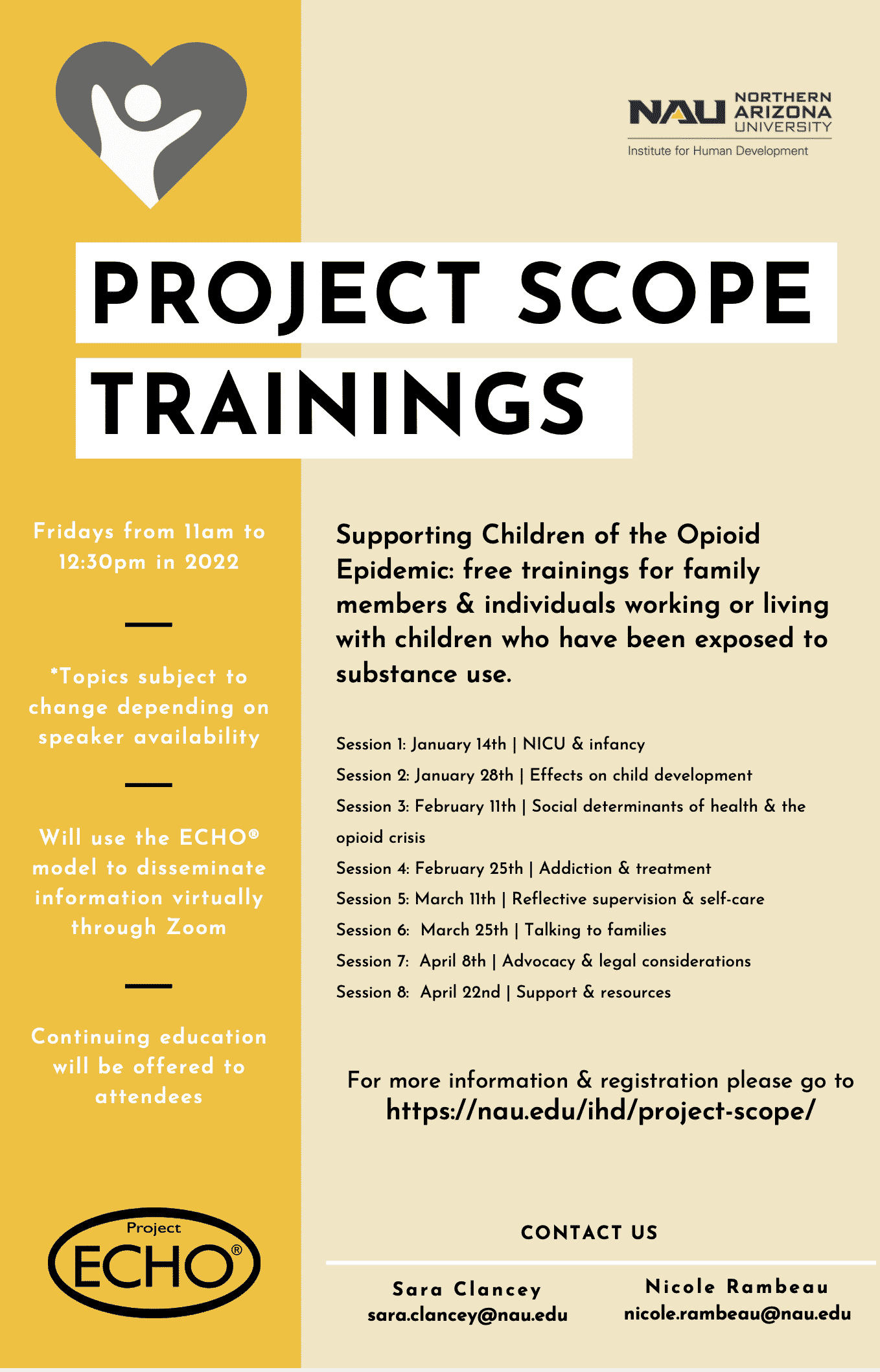 By the NAU Institute of Human Development
The NAU Institute of Human Development is hosting a series of trainings that focus on providing the most up to date information regarding the opioid epidemic and the effect on children.
The series is called Project SCOPE which stands for Supporting Children of the Opioid Epidemic. The trainings will take place every other Friday (next on Jan. 28) from 11 a.m. to 12:30 p.m.
Continuing education will be provided to attendees. Here's the website for more information and to sign up: https://nau.edu/ihd/project-scope/ Please email myself at nicole.rambeau@nau.edu if you have other questions!
Category: Child Welfare, Education, Educational Opportunities, Health, Programs, Resources