By the NAU Dental Hygiene Program
The NAU Dental Hygiene Program has partnered with First Things First Navajo/Apache Regional Council on "A Mom's Guide to Oral Health" video.
We are excited to share The Importance of Baby Teeth, an educational video created by a NAU graduate, Ms. Laura Montini. This video was planned and created specifically for parents in the First Things First Navajo and Apache Region but can be used in other settings.
Feel free to use this video in any of your settings or activities. The QR Code and link http://youtu.be/_OXMhwv9Mdk can be added to any of your printed materials or handouts. It can also be added to web pages. Please share widely as our goal is to get the information out to parents and caregivers of children.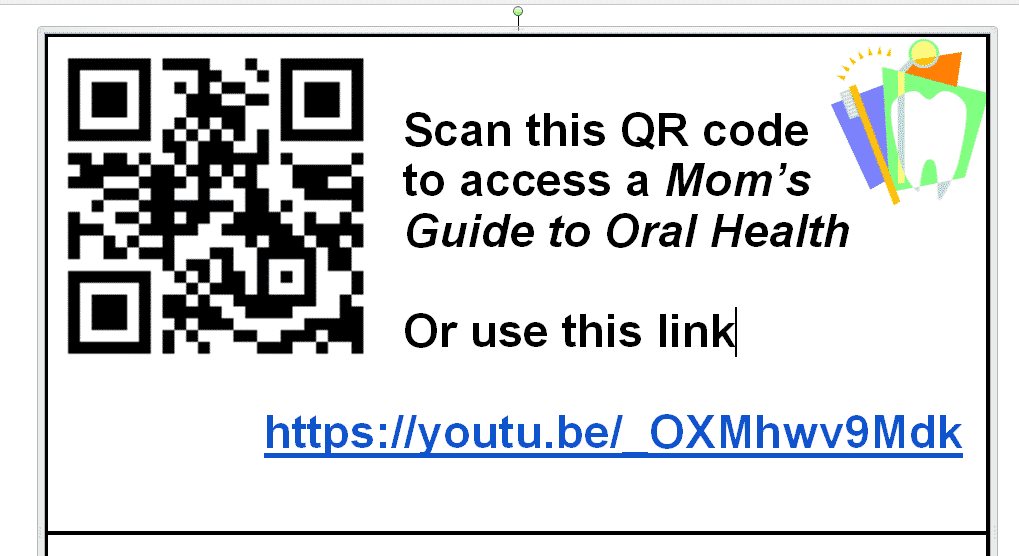 Category: Child Welfare, Health, Programs, Resources