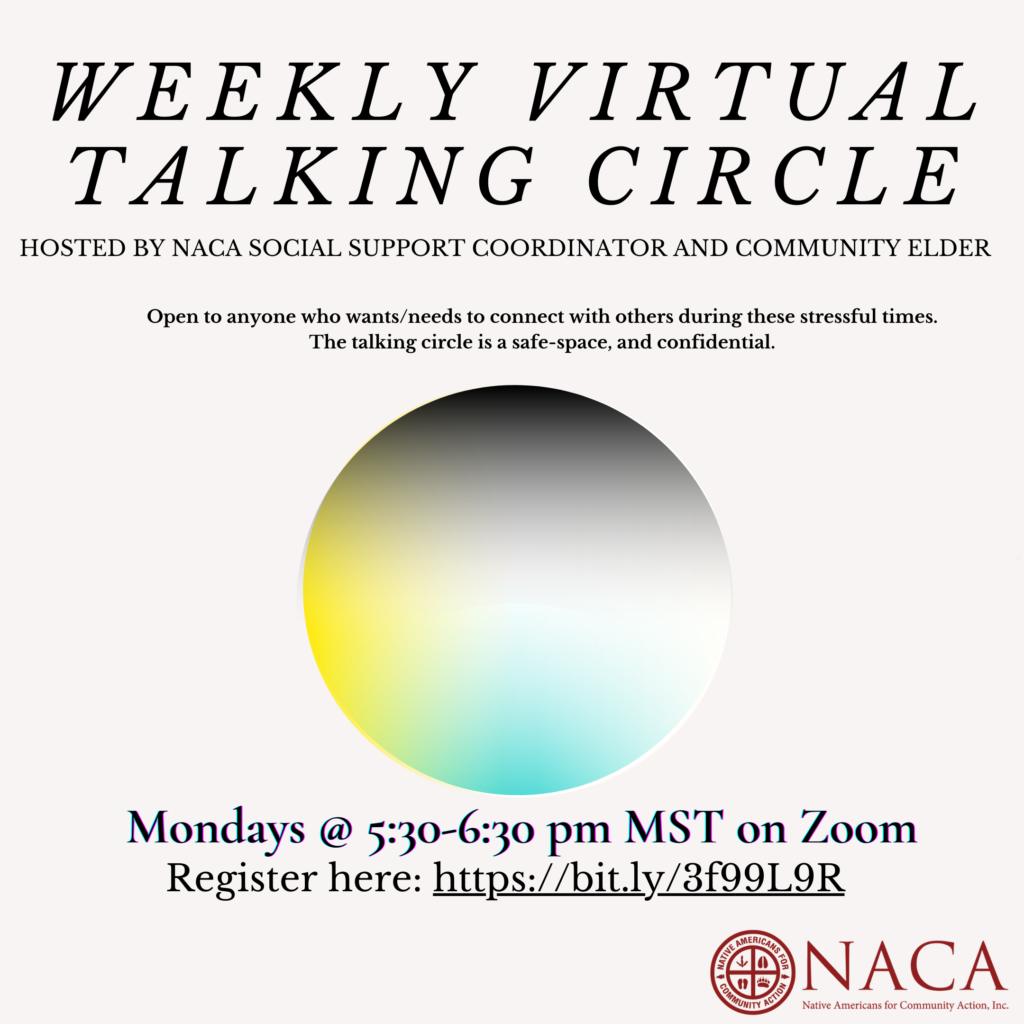 NACA's Community Development and Behavioral Health Departments are presenting weekly virtual Talking Circle from 5:30-6:30 PM MST on Mondays.
The Talking Circle is open to anyone who wants/needs to connect with others during these stressful times. The Talking Circle will be hosted and managed by NACA's Social Support Coordinator, and a Community Elder, resources may be available dependent on the need. Participants must abide by confidentiality standards to continue participating.
Pre-registration is requested so that we can send you a reminder several hours before the start of the Talking Circle.
https://bit.ly/3f99L9R – Pre-register here to receive link to join the Talking Circle