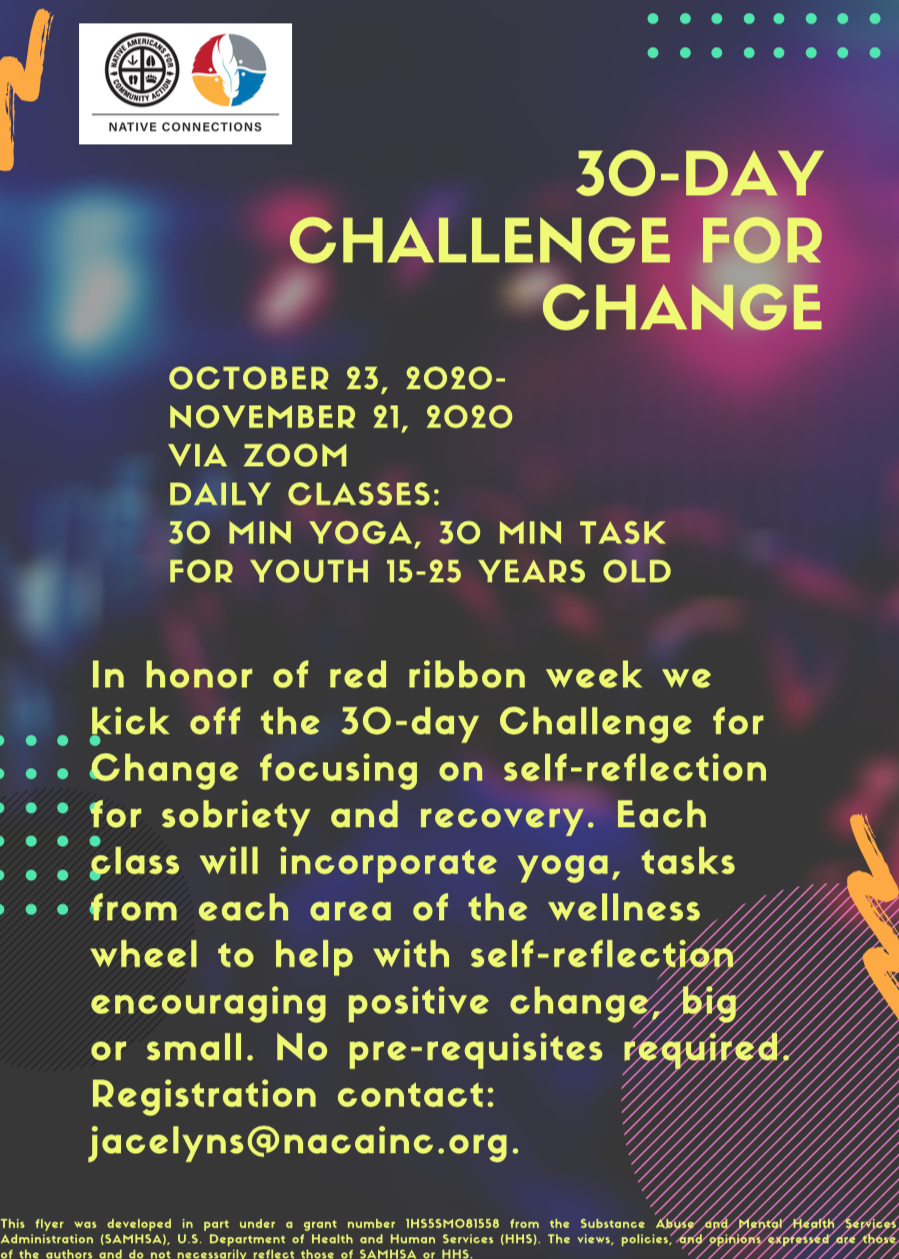 By Native Americans for Community Action
NACA's Native Connections to present "The Youth 30 Day Challenge for Change!"
In honor of Red Ribbon Week, NACA's Native Connections has created the 30-day Challenge for Change, focusing on self reflection for sobriety and recovery.
Available for:
Youth 15-25
Daily yoga classes
Daily tasks for youth
Free
Via Zoom (Register to receive link)
End Date is November 21, 2020
No prerequisites required.
Register by email jacelyns@nacainc.org with Name, Age, Email Address and Phone Number.
See Less