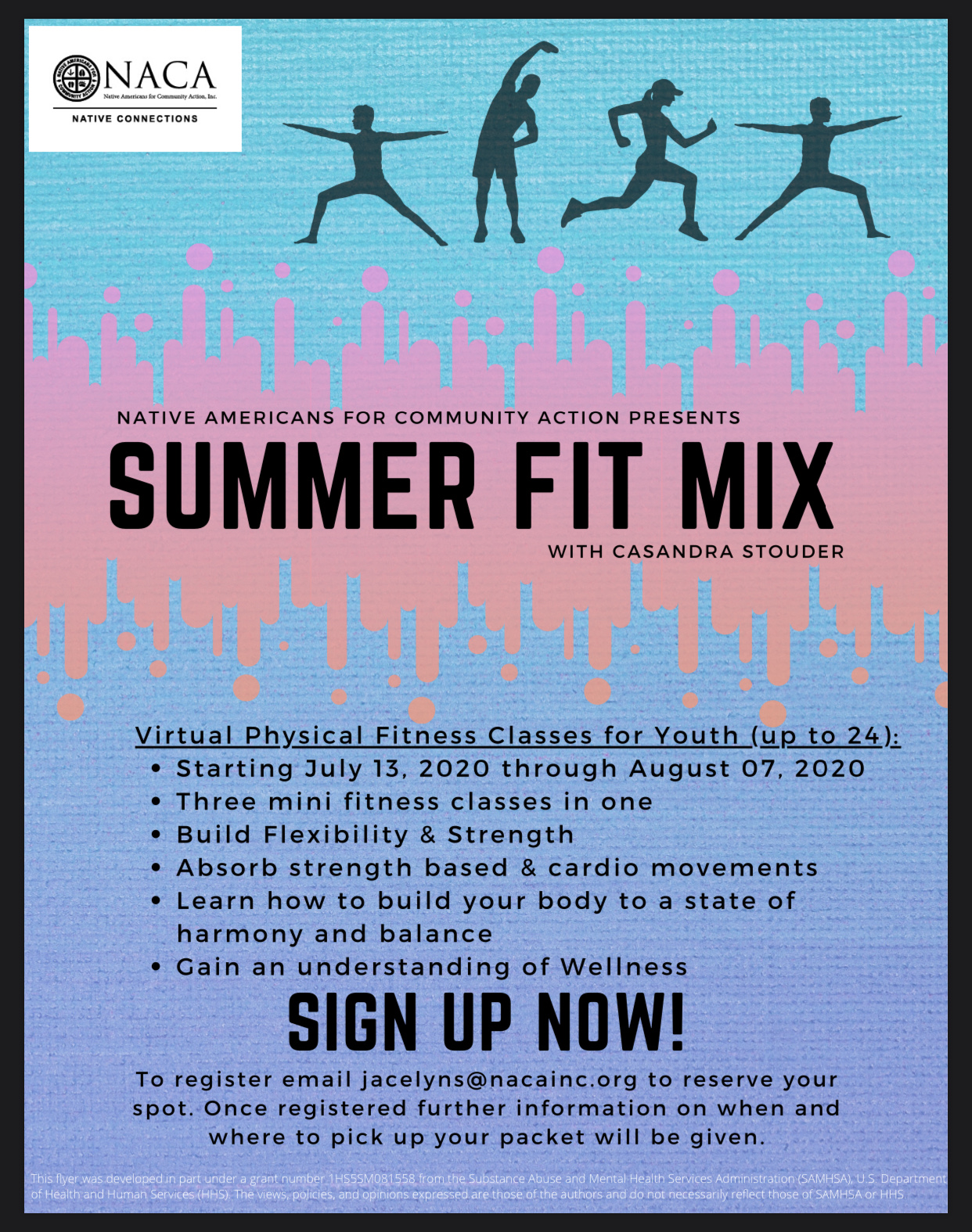 Native Americans for Community Action will present virtual "Summer Fit Mix" with Casandra Stouder through Aug. 7.
Virtual physical fitness classes for youth up to age 24.
Program includes:
Three mini fitness classes in one
Build flexibility and strength
Absorb strength based and cardio movements
Learn how to build your body to a state of harmony and balance
Gain an understanding of Wellness
Sign up Now!
To register, send an email to Jacelyns@nacainc.org to reserve your spot. Once registered further information on on when and where to pick up your packet will be given.