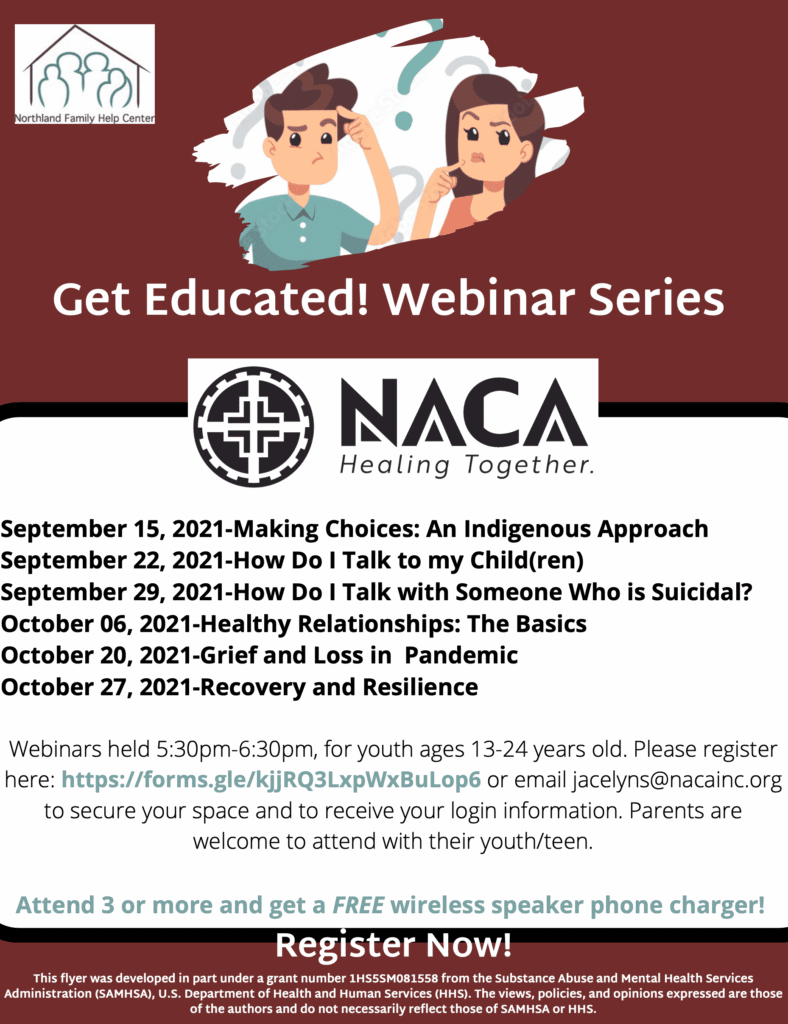 By Native Americans for Community Action
Native Americans for Community Action (NACA) is presenting its FREE Get Educated! Webinar Series.
The series is held in Collaboration with NACA Behavioral Health, Flagstaff Unified School District Native American/Indian Education Program, Parenting Arizona, Terros Health, Northland Family Help Center and Northland Hospice & Palliative Care/Vista Hospice.
The topic areas offer a wide range of information and are not only for teens but also for parents as well. This can be a good conversation starter for your teen/parent. If you attend three or more webinars, you will be notified via email when your speaker will be available for pick up. Zoom information will be sent to you via email as well. Lastly, all webinars will be held from 5:30pm-6:30pm MST.
Click here for more information.
Category: Education, Educational Opportunities, Events, Health, Programs, Resources