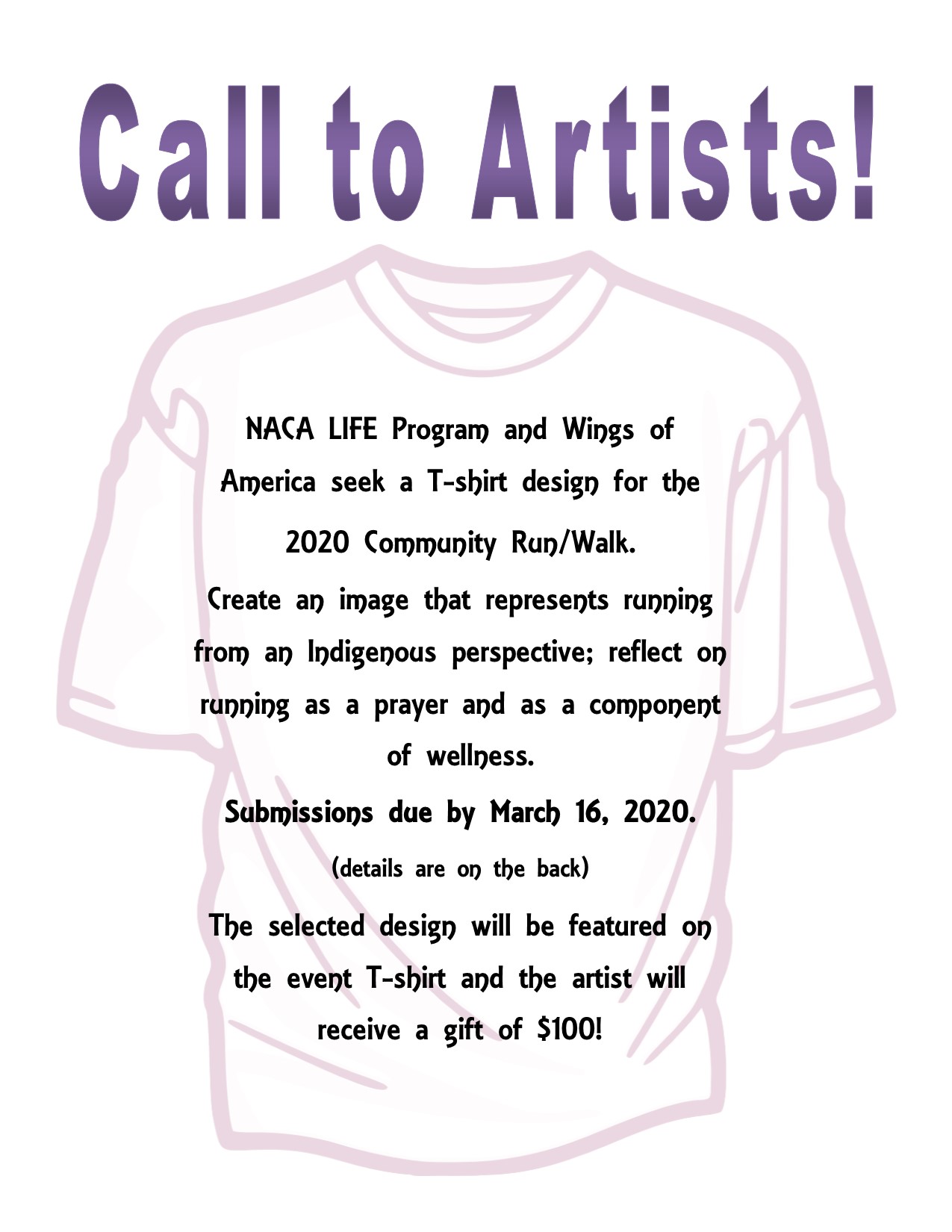 By Native Americans for Community Action
FLAGSTAFF — NACA LIFE Program, Wings of America issues Call to Artists for T-Shirt design for 2020 Community Run/Walk.
Creat an image that represents running from an Indigenous perspective; reflect on running as a prayer and as a component of wellness.
Submissions due by March 16.
Click here for the application.
Category: Programs