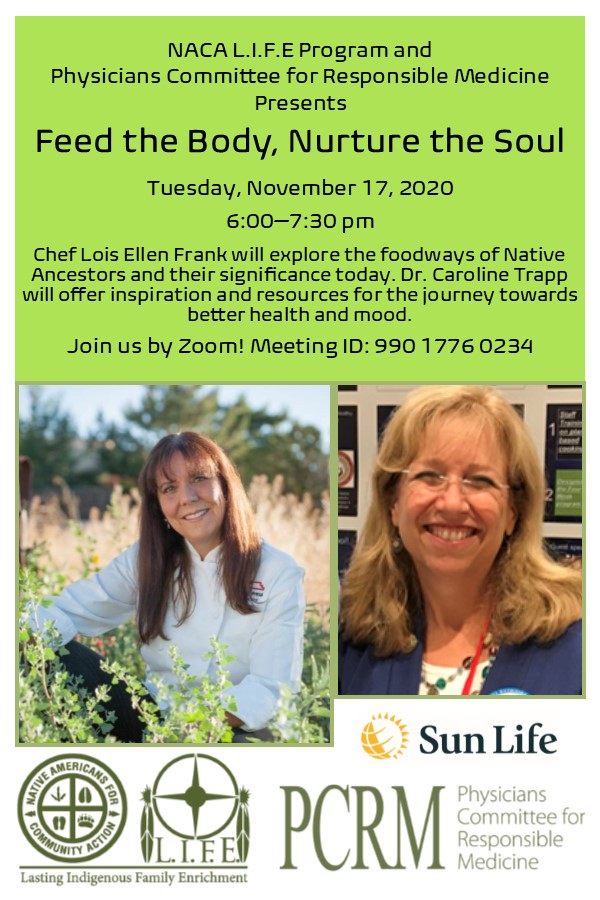 NACA, LIFE program is honored to co-host Feed the Body, Nurture the Soul webinar from 6 to 7:30 p.m. Tuesday, Nov. 17
Listen to Chef Lois sharing heathy indigenous food ways. Dr. Caroline gives such caring information to enhance healthy lifestyles. Helping ourselves to eat healthier builds immunity, strength and health… Eating healthier flows over to our families… Let us learn to build our loved ones immunity and health.
Click on image for more information.