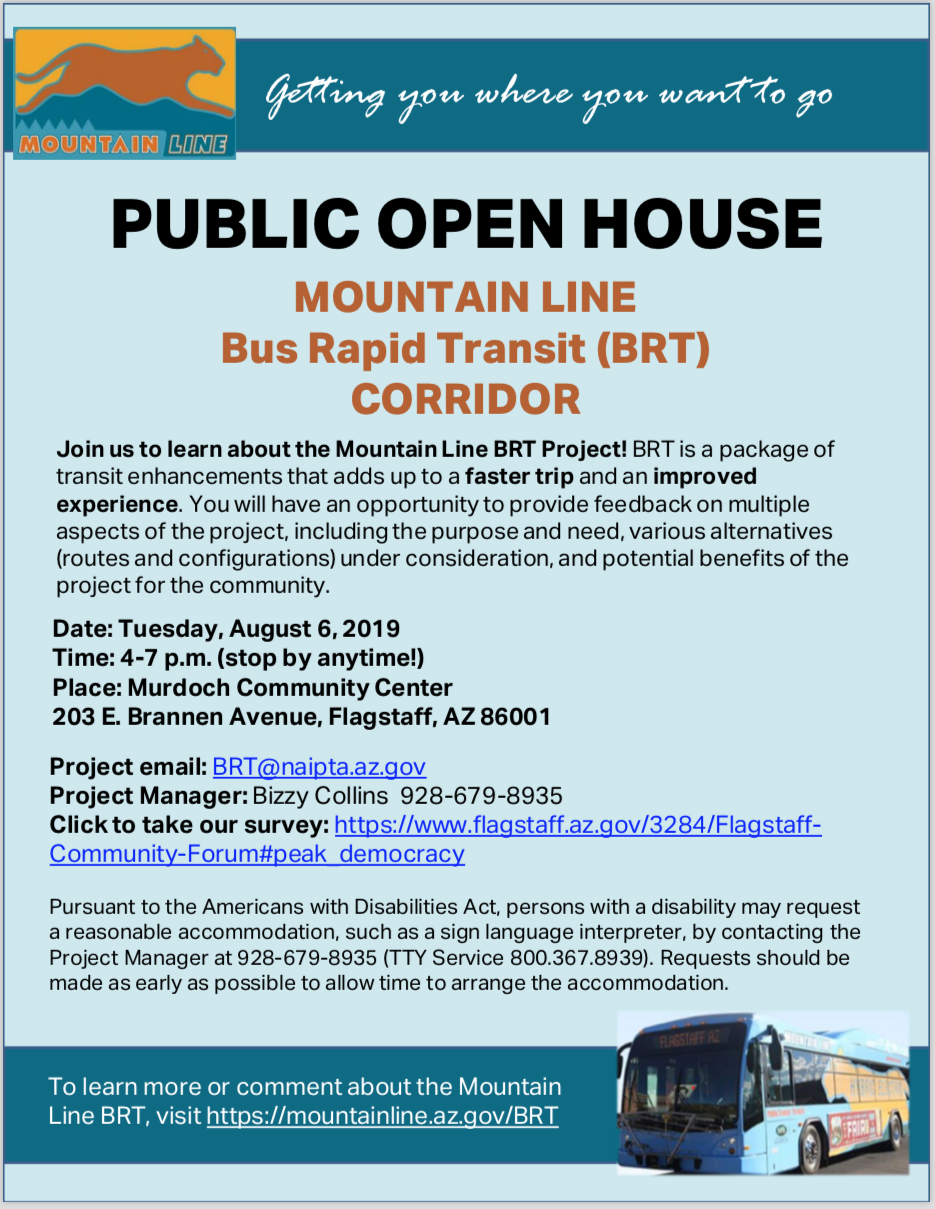 FLAGSTAFF — Mountain Line is in the planning stages of our second Bus Rapid Transit (BRT) route connecting Woodlands Village to the Flagstaff Medical Center. BRT is a package of transit enhancements, applied where appropriate, that adds up to a faster trip and an improved experience. Examples of BRT tools are:
Bus stations with level boarding
Off board fare collection
Queue jumps or bus-only lanes
Enhanced bike and pedestrian connections
We need your feedback to guide the development of the second BRT in Flagstaff! Please join Mountain Line at the BRT Open House on Tuesday, August 6 at the Murdoch Community Center. Stop by anytime between 4:00-7:00 PM to learn more about the project and provide feedback. A flyer is attached; feel free to hang at your organization or forward to your friends.
You can also take a survey to share your opinion and visit the BRT webpage for complete details.
Bizzy Collins, MPA
Transit Planner
NAIPTA (Northern Arizona Intergovernmental Public Transportation Authority)
3773 N. Kaspar Dr., Flagstaff, AZ 86004
928-679-8935