From Southwest Human Development: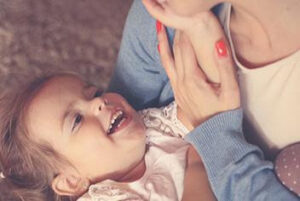 A few months ago we published some of our most common questions that callers ask our Birth to Five Helpline specialists. This month we thought we'd share a few more.
Here is what families, caregivers and early childhood professionals call about in their quest to provide the best options for the young children in their lives.
My baby is extremely fussy. What do I do?
My child won't listen to what I tell him/her. Is there anything more I can do?
My child has difficulties in child care and I need to figure out how I can help so he/she doesn't get kicked out.
My son/daughter was just diagnosed with autism. Where can I find services and programs?
I'm now taking care of my daughter-in-law's 4-year-old son and I don't know how or where to start.
If you have these concerns (or others) that we can help with, give our early childhood specialists at the
Birth to Five Helpline
a call! They can help you think through these challenges, discuss possible strategies and find services that can best support you and the child in your life.
So don't hesitate text or call 1-877-705-KIDS (5437) or email our early childhood specialists at
Helpline@swhd.org
.
Category: Educational Opportunities, Resources