By Rene RedDay, M.E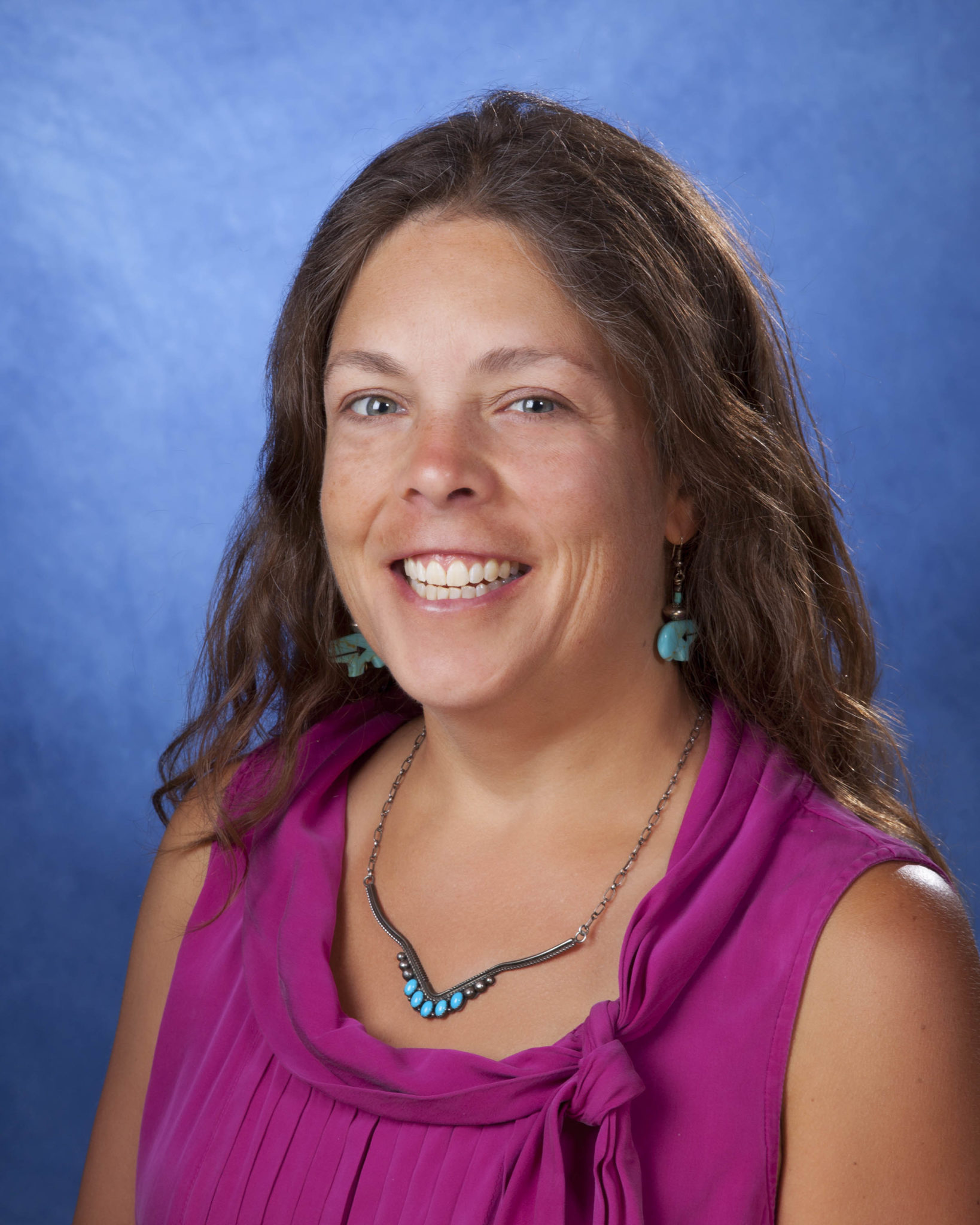 When CCCY reached out to the Boys and Girls Club of Flagstaff to inquire their interest in mindfulness for youth, their response was yes! So, we set up two days to ensure small group sessions.
I began the session by asking, "Who has heard of mindfulness?" Several students pointed to Killip's banner. So, I asked, "What does mindfulness mean?" They responded, taking time to calm down. I said, "Yes! And, that's what we are taking time for today."
We talked about the meaning of resiliency is to develop skills and power to overcome hard things, and become stronger and healthier. I emphasized healthy relationships with ourselves, family, school, and community help us build resiliency. I shared mindfulness is a resiliency tool. Mindfulness means taking time to breathe and notice our senses in the present moment.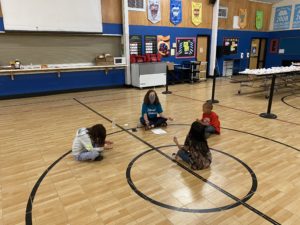 After we developed common language, it was time for some activities. The first activity provided youth an opportunity to notice our minds. We walked around in circles, talking to ourselves. When we stopped, I asked, "Does your mind ever feel that way? Do you often hear lots of chatter?" Their response was, yes. I invited everyone to sit for three simple breaths. I asked, "What do you notice about your thoughts, feelings, and sensations now? Did they change?" The youth said, "I feel calm!" So in our state of calm, we did some mindful stretches, yoga salutations, and a movement song. We ended with a "peaceful garden" exercise. Children laid down and paid attention to their breath while I recited:
"I pause each day to close my eyes and breathe.
I take one breath and hear the sounds around me.
I take another breath and smell the scents around me.
I take another breath and feel what my skin is touching.
I take another breath and remind myself how much I love myself."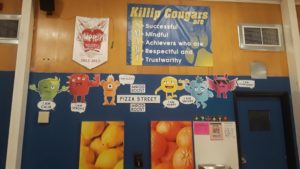 We then sat up keeping our eyes closed. We repeated the following phrase four times, "Peace begins with me." After opening our eyes, I asked the youth, "Do you think you'll take more time to be mindful?" They responded, yes. I asked, "When do you think it could be helpful?" They replied, "When I'm mad, disappointed, or sad." As Aurelie, a wise eight-year-old, shared, "I go to my room and take three breaths. Smell the flower and blow out the candle (visualization for deep breathing). Then I feel better." We closed our time together by sharing our favorite sensory experiences: going out in the rain, smelling flowers, looking at sunsets, touching toys, seeing and listening to the ocean, listening to music, tasting food, smelling perfume, eating chocolate, peanut butter or pizza, touching sand, and smelling wet dirt. So there you have it, sensory input provides opportunities for mindful appreciation.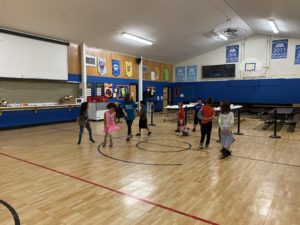 CCCY welcomes the opportunity to facilitate no cost mindfulness sessions with your staff, families, and youth. With your partnership, we can bring peace to our community one mindful breath at a time!
— Rene RedDay, M.Ed, Family and Community Engagement Consultant, Building Community, LLC, Flagstaff, AZ. Call 928-266-8006 or send an email to rene@buildingcommunityflagstaff.com for more information.
— CCC&Y is excited to partner with Building Community. Leadership expansion is an important pillar of Self-Healing communities. It is our intent to increase voice, connection and partnership throughout the county through this very targeted service. We have engaged Rene to help increase our reach for prevention initiatives, support our child abuse and substance abuse prevention strategies across the county and to assist with increasing our NEAR-informed (neuroscience, epigenetics, ACES and Resiliency) capacity — Virginia Watahomigie, executive director, Coconino Coalition for Children & Youth
— Rene RedDay is also leading CCC&Y's weekly Family Connection Zoom Meeting at 3 p.m. Thursdays. he meeting is open to parents, caregivers, professionals — All individuals in our community. REGISTER HERE
Also see:
— Rene RedDay, M.Ed, Family and Community Engagement Consultant, Building
Community, LLC, Flagstaff, AZ. Call 928-266-8006 for more information.
— CCC&Y is excited to partner with Building Community. Leadership expansion is an important pillar of Self-Healing communities. It is our intent to increase voice, connection and partnership throughout the county through this very targeted service. We have engaged Rene to help increase our reach for prevention initiatives, support our child abuse and substance abuse prevention strategies across the county and to assist with increasing our NEAR-informed (neuroscience, epigenetics, ACES and Resiliency) capacity — Virginia Watahomigie, executive director, Coconino Coalition for Children & Youth
Category: Education