Page Public Library has released their Children's and Adults and Teens calendars!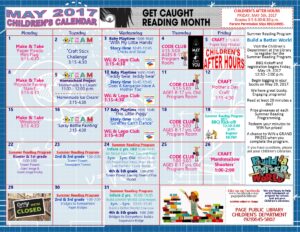 Make sure to keep track of all the fun events being offered such as Code Club and STEAM projects for children, and Teen Code Club and Learn Computer for teens and adults!
Click here or on the picture for the Children's calendar, or here for the Adults and Teens calendar!