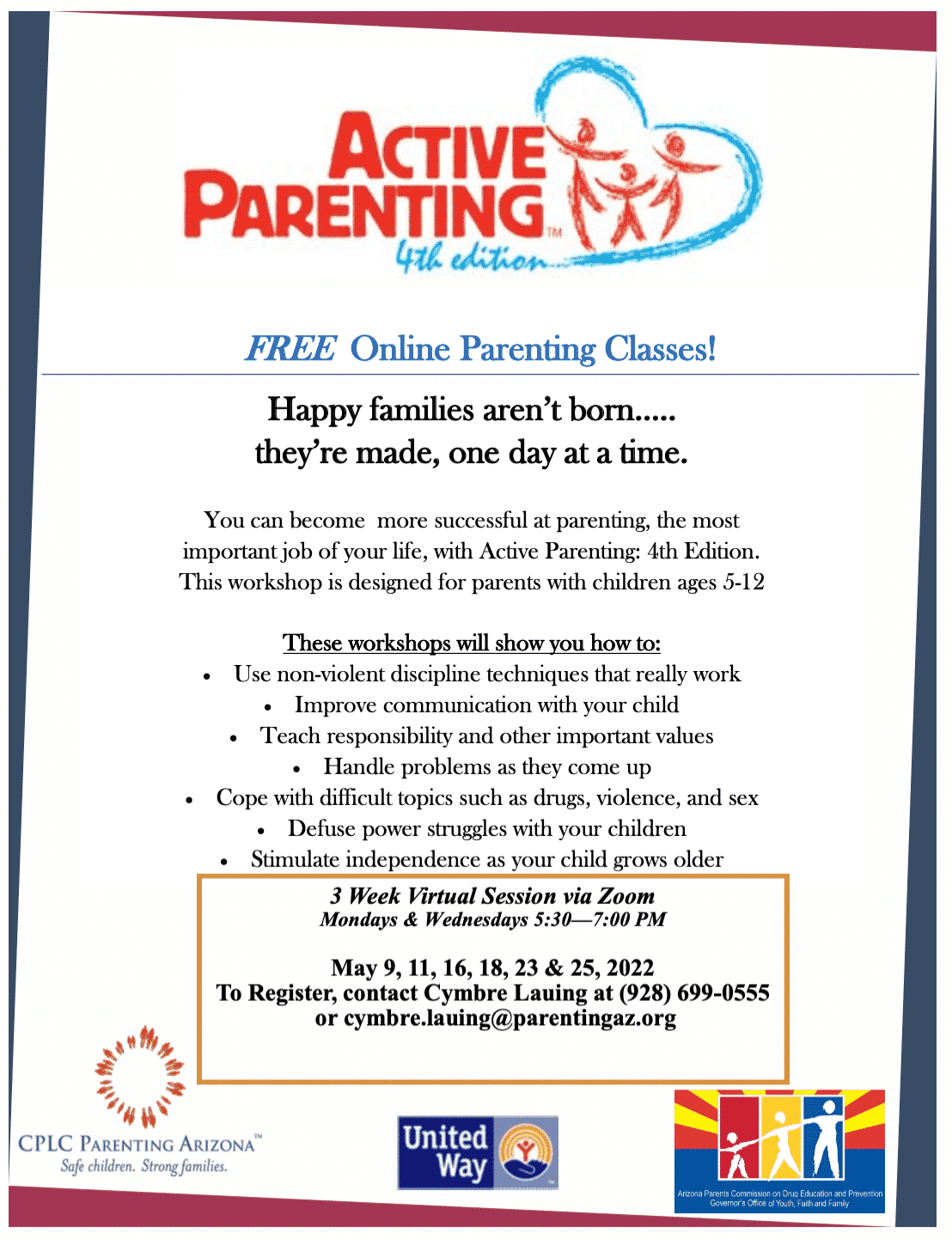 By Chicanos Por La Causa, Inc. | Parenting Arizona

Parenting Arizona to present "Free Online Parenting Classes" from 5:30 to 7 p.m. Mondays and Wednesdays, May 18, 23 and 25.
You can become more successful at parenting, the most important job of your life, with Active Parenting of Teens. This workshop is designed for parents with children ages 5-12.
These workshops will show you how to:
Use non-violent discipline techniques that really work
Improve communication with your child
Teach responsibility and other important values
Handle problems as they come up
Cope with difficult topics such as drugs, violence, and sex
Defuse power struggles with your children
Stimulate independence as your child grows older