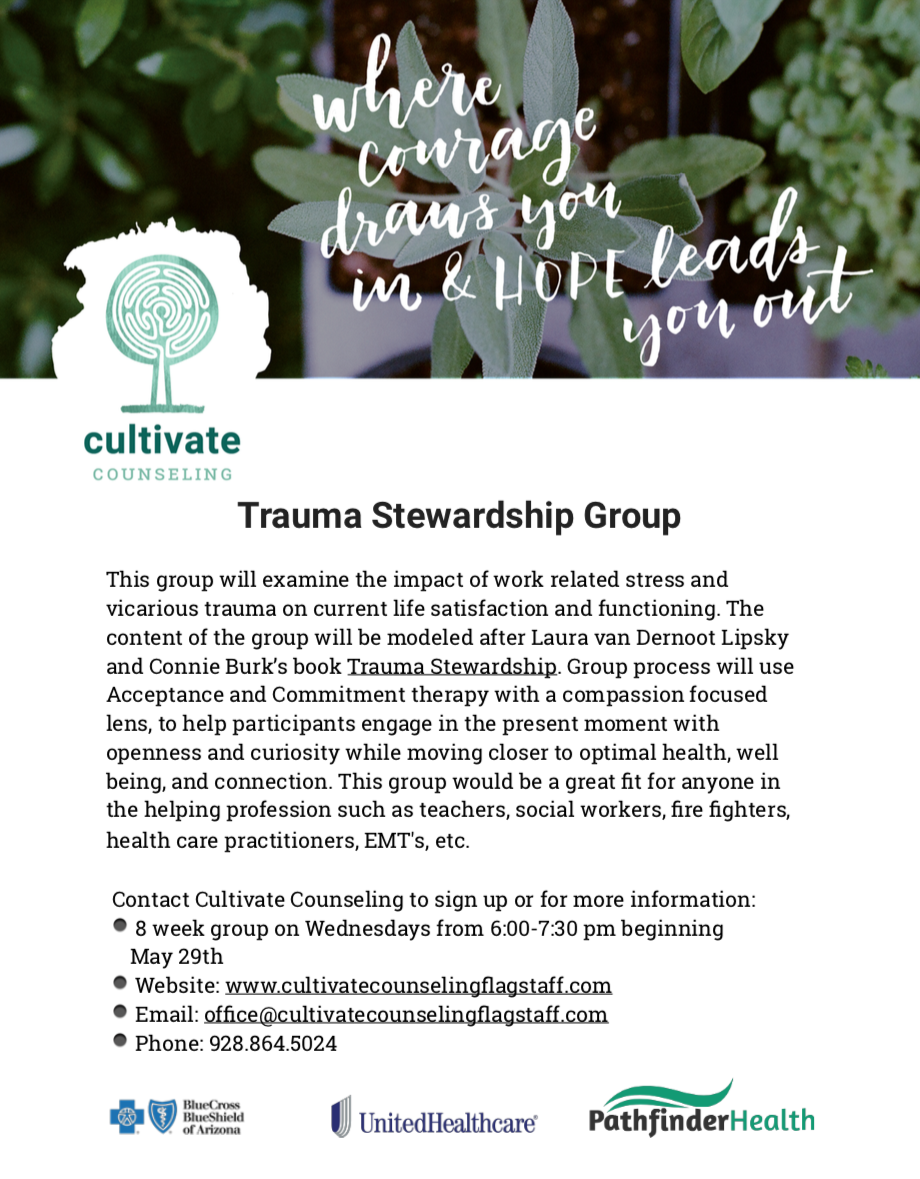 By Cultivate Counseling in Flagstaff
FLAGSTAFF — Trauma Stewardship Group 8-week training will be held from 6 to 7:30 p.m. beginning May 29.
Space is limited.
This group will examine the impact of work related stress and vicarious (secondary) trauma on current life satisfaction and functioning.
This group would be a great fit for anyone in the helping profession such as teachers, social workers, fire fighters, health care practitioners, EMT's, etc.
$20 per class ($160 total) or in network with BCBS and United insurance.
Send an email to office@cultivatecounselingflagstaff.com or visit https://www.cultivatecounselingflagstaff.com for more information.