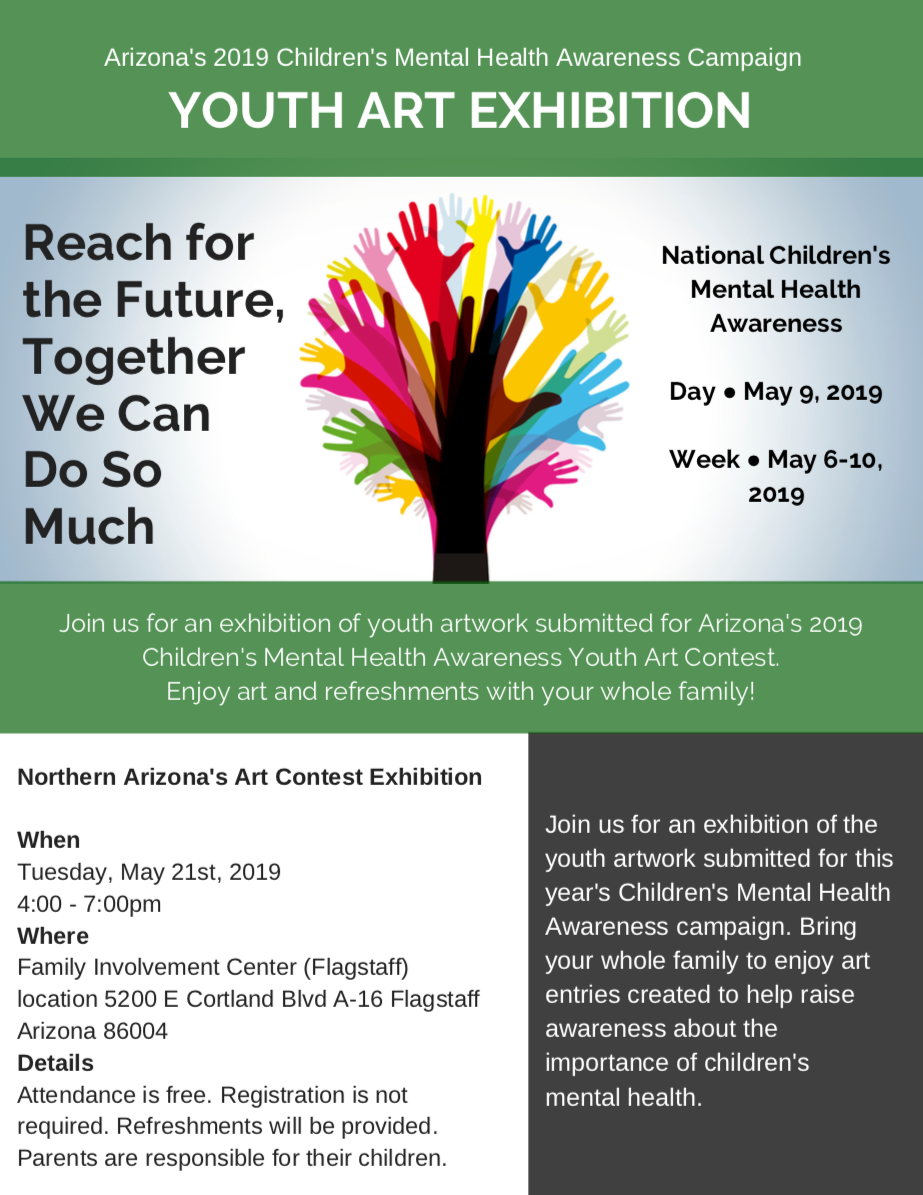 By the Family Involvement Center
FLAGSTAFF — Arizona's 2019 Children's Mental Health Awareness Campaign Youth Art Exhibit will be presented from 4 to 7 p.m. Tuesday, May 21 at the Family Involvement Center, 5200 E. Courtland Blvd., A-16, Flagstaff.
Join us for an exhibition of the youth artwork submitted for this year's Children Mental Health Awareness campaign. Bring your whole family to enjoy art entries created to help raise awareness about the importance of children's mental health.
Attendance is free. Registration is not required. Refreshments will be provided. Parents are responsible for their children.
Visit http://www.familyinvolvementcenter.org for more information.
Category: Child Welfare, Events