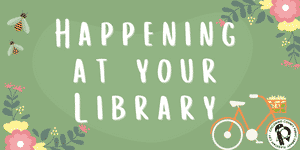 FLAGSTAFF — The Flagstaff City-Coconino County Public Library will be celebrating Flagstaff learners of all ages with its Lifelong Learning Celebration and Yearbook Day on Friday, May 20. This all-day, interactive celebration will take place in the Community Room of the Downtown Library (300 W Aspen Ave) and will feature crafts, activities, and community learning resources.
Yearbook activities
The Library maintains local yearbooks dating back to 1924, including Sinagua High School, now known as Sinagua Middle School. While these yearbooks are usually stored in a locked case, the entire yearbook collection will be available for patron browsing in the Community Room from 9 a.m. to 4 p.m. Patrons of all ages are invited to find themselves, their family members, or well-known Flagstaffians among the old and new pages.
The Library will also be launching a "Library Yearbook" for patrons to fill with remembrances and high school memories spurred by the yearbooks. Patrons are also invited to create one-of-a-kind cards for the graduate in their life with an eclectic selection of card-making materials provided.
In the Library's Teen Zone from 3:30 to 4:30 p.m., 2022 graduates can bring their graduation caps to decorate with provided supplies.
Lifelong learning activities
From 1 to 4 p.m., community and lifelong learning resources from across northern Arizona will join the celebration for a lifelong learning expo. Coconino Community College, Northern Arizona University's Senior Corps, the Literacy Center, and other organizations will be providing activities and information for people of all ages.
From 5 to 6 p.m., there will be a talk from Debbie Goldenstein, Adult Education Lead Instructor at Coconino Community College and adult education advocate. Titled Literacy and Community through Lifelong Learning, the talk will discuss adult and lifelong learning, its impact on learners and the community, and information on how community members can support and engage in adult learning.
For more information, please visit http://tiny.cc/FPLLearning or call 928-213-2331.
Category: Education, Educational Opportunities, Events, Programs, Resources