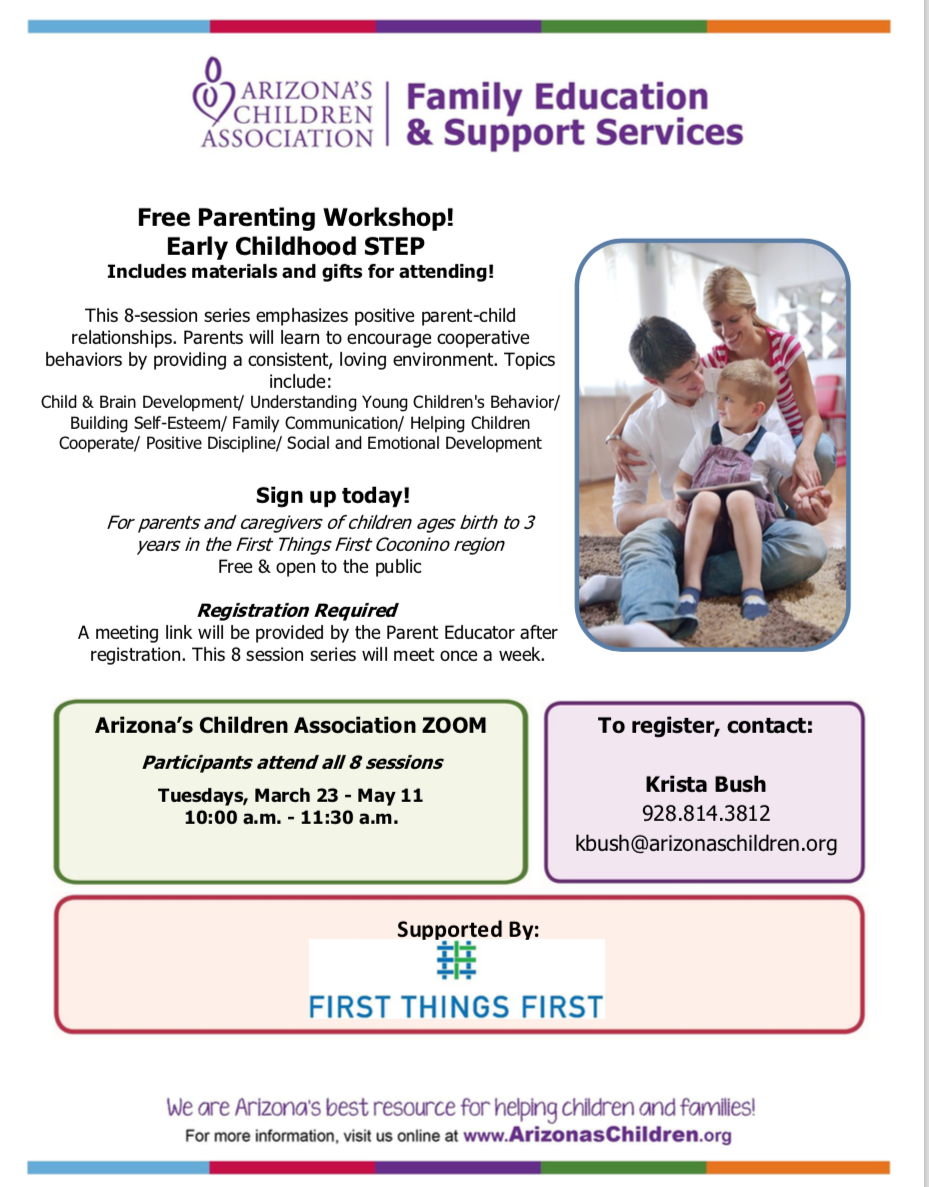 By the Arizona's Children Association
WILLIAMS — Arizona's Children Association Family Education & Support Services will present the present the free parenting workshop "Early Childhood STEP'" from 10 to 11:30 a.m. Tuesdays through May 11.
Includes materials and gifts for attending!
This 8-session series emphasizes positive parent-child relationships. Parents will learn to encourage cooperative behaviors by providing a consistent, loving environment. Topics include:
Child & Brain Development/ Understanding Young Children's Behavior/ Building Self-Esteem/ Family Communication/ Helping Children Cooperate/ Positive Discipline/ Social and Emotional Development
Sign up today!
For parents and caregivers of children ages birth to 3 years in the First Things First Coconino region Free & open to the public
Registration Required
A meeting link will be provided by the Parent Educator after registration. This 8 session series will meet once a week.
To register, please call Krista Bush at (928) 814-3812.
Supported by First Things First.
Click on image for more information.