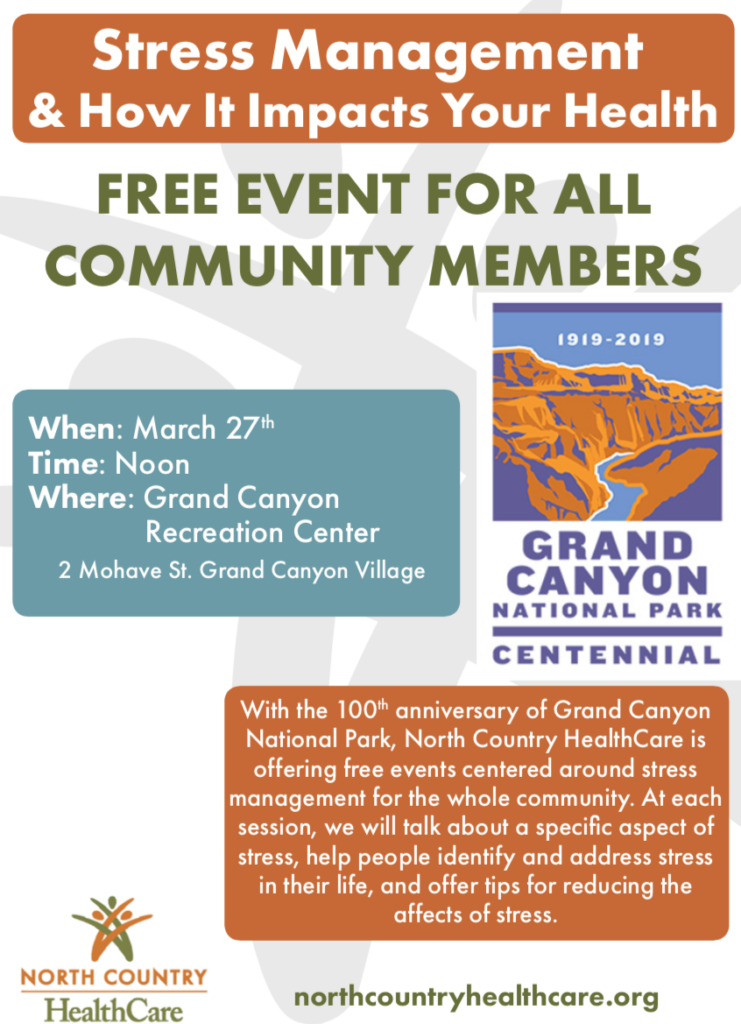 GRAND CANYON VILLAGE — "Stress Management & How it Impacts Your Health" will be presented at noon Wednesday, March 27 at the Grand Canyon Recreational Center, 2 Mohave St., Grand Canyon Village.
Free event for all community members.
With the 100th anniversary of Grand Canyon National Park, North Country HealthCare is offering free events centered on stress management for the whole community.
At each session, we will talk about a specific aspect of stress, help people identify and address stress in their life and offer tips for reducing the affects of stress.