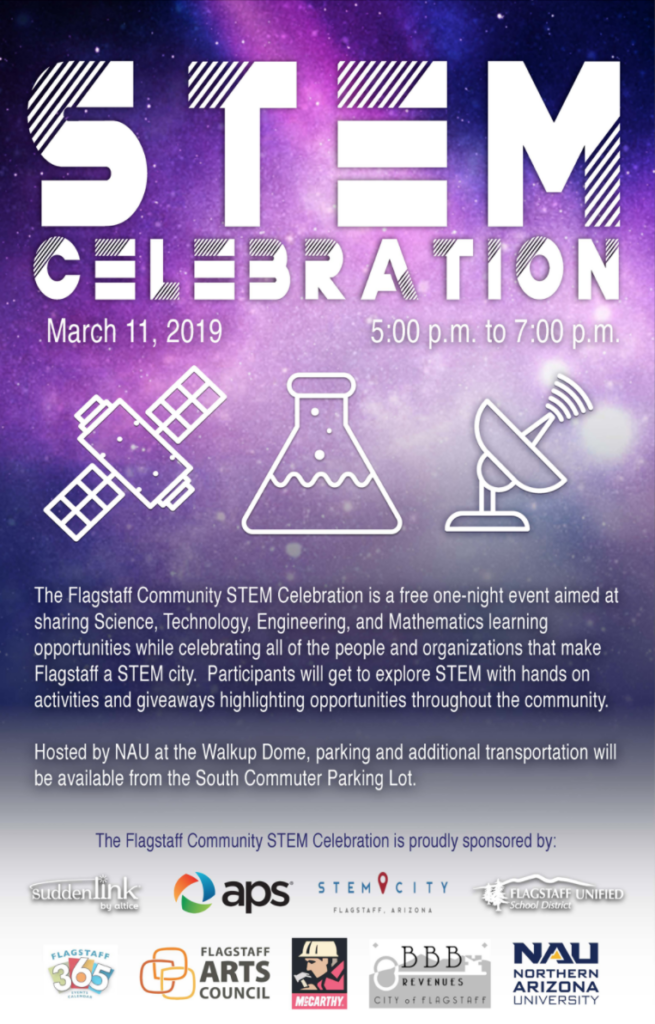 FLAGSTAFF — The sixth annual Flagstaff Community STEM Celebration will be held on Monday, March 11 from 5:00 p.m. to 7:00 p.m. at the Walkup Skydome located on the Northern Arizona University campus.  The event is a community event supported by various community partners to bring families together for participatory events promoting Science, Technology, Engineering, and Mathematics.  There are currently close to 100 participating organizations for this event.
STEM Night is a free one-night event aimed at sharing Science, Technology, Engineering, and Mathematics learning opportunities while celebrating all of the people and organizations that make Flagstaff a STEM city.  Participants will get to explore STEM with hands on activities and giveaways highlighting opportunities throughout the community.
Parking and additional transportation will be available from the South Commuter Parking Lot.
Category: Education, Educational Opportunities, Events