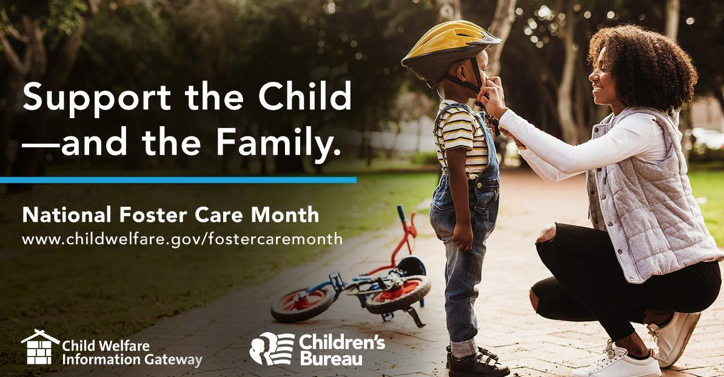 Six Ways You Can Impact a Child in Foster Care
FLAGSTAFF — The month of May is National Foster Care Month, a time to recognize the critical role that we each can play in transforming the lives of foster youth in our communities. There are currently more than 13,000 children in foster care in Arizona and 387 of these children currently reside in Coconino County.
Thousands of committed foster parents, social workers, advocates, professionals, and volunteers work tirelessly to protect and nurture these vulnerable children and find them a permanent, stable place to call home but there is more the community can do to help.
"When a child in foster care has a Court Appointed Special Advocate voicing their needs, they spend less time in foster care." said Jill Schuldt, CASA Coordinator. "The CASA Volunteer is the consistent person who advocates for a safe and permanent home for the child."
In honor of National Foster Care Month, we encourage the community to learn more about the many ways you can impact the lives of these children. You can make a difference, here's how:
Become a foster or adoptive parent.
Volunteer as a Court Appointed Special Advocate (CASA) to speak up on behalf of these children in court.
Serve on the Foster Care Review Board (FCRB) to review the case status of children in your county.
Help spread the word in your community by organizing an event, speaking to a community group, or hosting a training.
Support the agencies that endeavor to meet the unmet needs of foster children such as Arizona Friends of Foster Children Foundation or Arizona Helping Hands.
For more information on National Foster Care Month, visit www.childwelfare.gov/fostercaremonth/. To learn more about becoming a CASA Volunteer, call us at 928-226-5420, email Felicia at fbicknell@courts.az.gov or visit our website at www.CASAofCoconinoCounty.org.
Category: Advocacy, Child Welfare, Programs, Resources