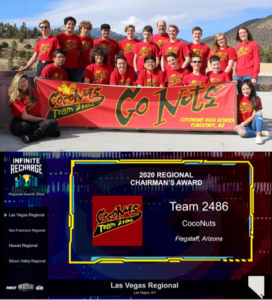 By Flagstaff STEM City
If you aren't already familiar with the innovative, young group that is the CocoNuts Robotics team we are glad to change that. If you are already familiar, stay tuned to learn what they have planned for the future. The first Northern Arizona robotics team of its kind, the CocoNuts were founded right here in Flagstaff at Coconino High School in 2007. Not only have they built exemplarary robots and received many prestigious awards, but are also heavily involved in the community. ​
Let's take a moment to celebrate these amazing young people that make up the CocoNuts and acknowledge their impact on our STEM community.
Read the full article HERE
See more local education news here:
Category: Education