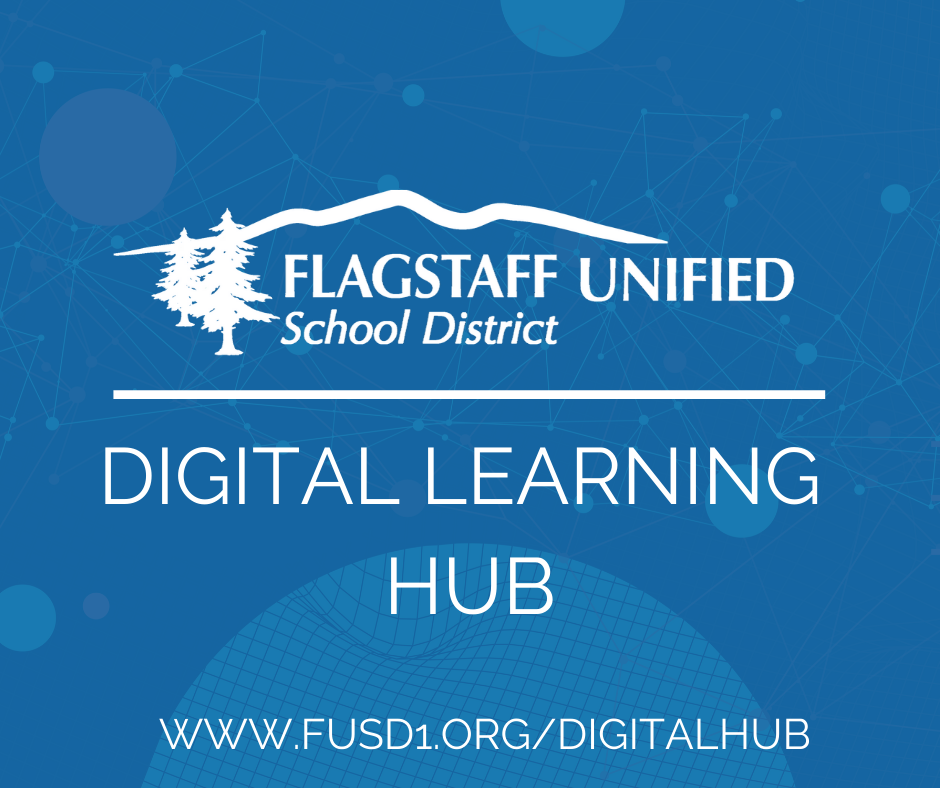 By the Flagstaff Unified School District
The FUSD Digital Learning Hub is now available at www.fusd1.org/digitalhub. The site will be a continuing resource to support students and families during this time of social distancing.

With the closure of all FUSD schools in response to the COVID-19 pandemic, the Flagstaff Unified School District believes it is important to continue supporting student learning opportunities regardless of location.
As an educational institution we will continue to provide and support the learners within FUSD. We have developed the Digital Learning Hub with resources defined by grade level, content area, community supports within Flagstaff, social-emotional opportunities, special education resources and fun activities that will support this new remote learning environment. The educational resources support Arizona Standards and provide varied levels in order to support learning abilities.
Read the full article HERE
See more local education news here: