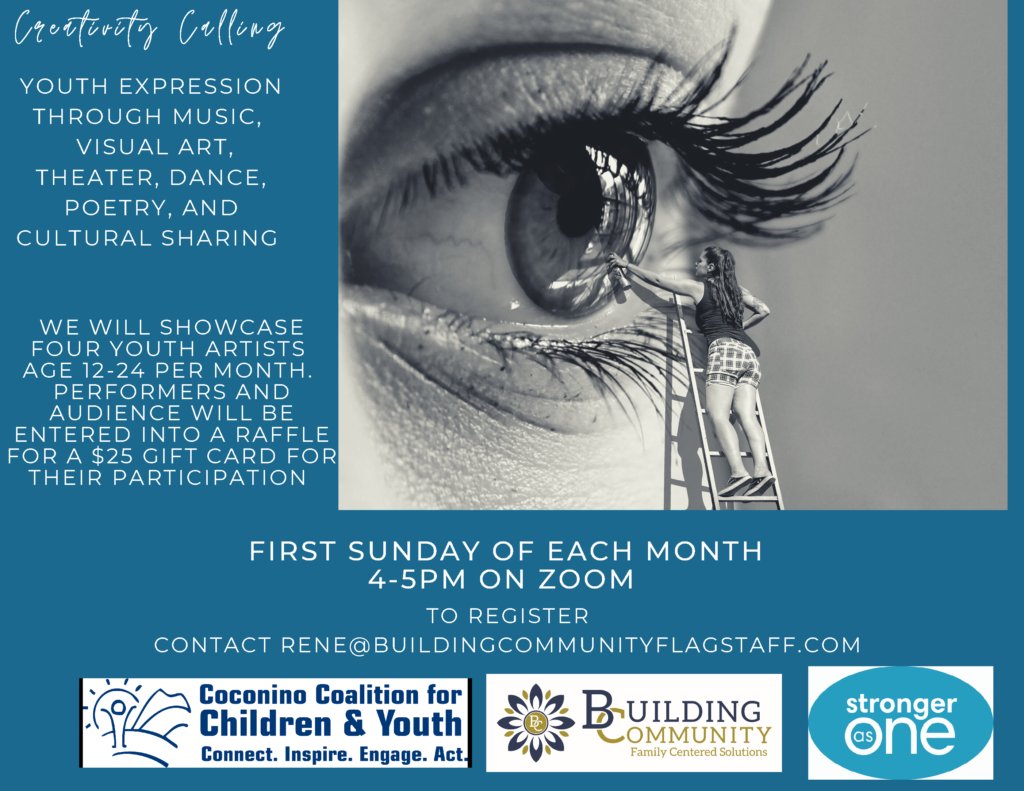 By the Coconino Coalition for Children & Youth
Our LGBTQA+ open mic in partnership with One.n.ten and Pflag was a heartwarming success! We had seven youth performers between 11-24years old and 17 folks in the audience. One.n.ten ensured a safe space for all by opening with their safe space guidelines focused on respect, confidentiality, and my personal favorite, "don't yuck someone else's yum." A reminder to enter the space with an open mind. Our minds and hearts exploded with gratitude for the youth. Their vulnerability was most definitely courageous!
One youth shared a beautiful song, "It's Over Isn't It," to encapsulate the beauty that pain entails. Another youth on the autism spectrum performed an original and humorous theater sketch. Laughter abounded as one Glendale Community College youth shared a monologue from "Mean Girls." We were blown away by an original poetry piece on love one male wrote for his partner for Valentine's day. The youngest performer shared a contemporary solo dance filled with passion. The final youth performer shared a heartfelt poem to "increase awareness of mental health."
The youth artists shared their gratitude for having an opportunity to express themselves creatively in community with others. Organizers shared it was most definitely a mutual benefit to all. Powerful pieces that brought us all together. Collectively, we are already looking forward to the next opportunity!
Coconino Coalition for Children & Youth is hosting another youth open mic this 4 p.m. Sunday, March 7, open to all youth throughout Coconino County to freely express themselves and expand their social connections across the state.
Please share the opportunity with all youth you are connected to…and
maybe join them for their first performance.
If you are a teacher, counselor, or youth group leader, I would love the opportunity to virtually meet them at your next gathering to introduce myself and personally invite them to our circle of expression! Please email rene@buildingcommunityflagstaff.com
Also see: