Free training for all child care providers …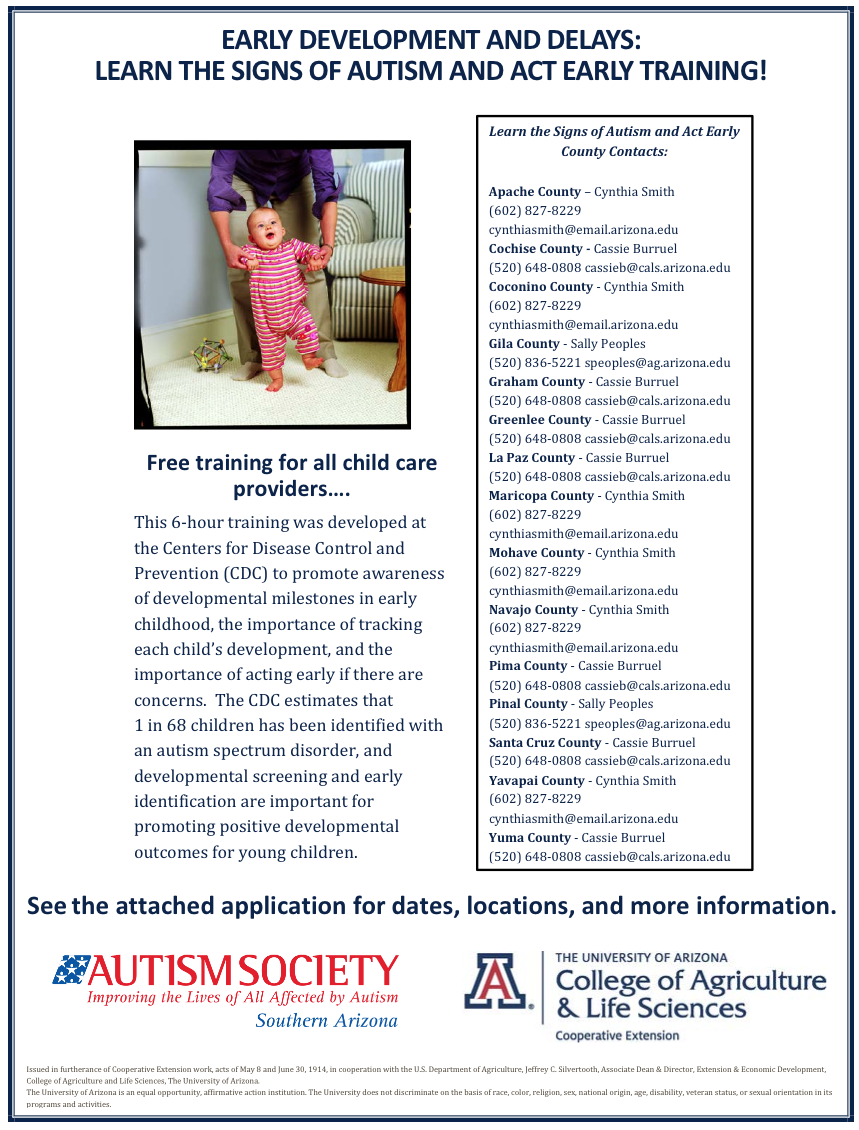 The Autism Society and the University of Arizona College of Agriculture & Life Sciences will present a free "Learn the Signs of Autism and Act Early Training" from 9 a.m. to 3 p.m. Saturday, March 25 at 2304 N. Third St., Flagstaff.
This 6-hour training was developed at the Centers for Disease Control and Prevention (CDC) to promote awareness of developmental milestones in early childhood, the importance of acting early if there are concerns.
The CDC estimates that 1 in 68 children has been identified with an autism spectrum disorder, and developmental screening and early identification are important for promoting positive developmental outcomes for young children.
Click here for an application.
For more information, contact:
 Cynthia Smith 
(602) 827-8229
Category: Education