Click here for the entire e-newsletter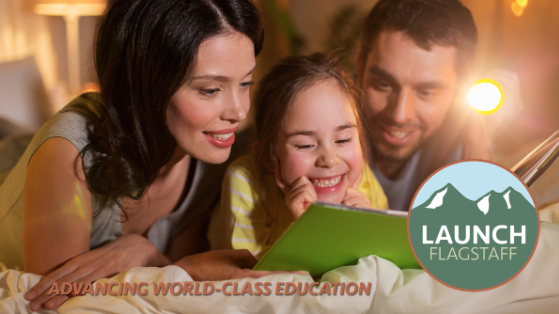 Here's a sample of what some of the partners of LAUNCH Flagstaff are currently reading. I hope you'll find this information useful too.

Best,

Paul Kulpinski,
Partnership Director
The promotion of social, emotional, and academic learning is not a shifting educational fad; it is the substance of education itself. It is not a distraction from the "real work" of math and English instruction; it is how instruction can succeed. And it is not another reason for political polarization. It brings together a traditionally conservative emphasis on local control and on the character of all students, and a historically progressive emphasis on the creative and challenging art of teaching and the social and emotional needs of all students, especially those who have experienced the greatest challenges.


DINÉ Ties Culture to Curriculum
From Arizona Daily Sun, July 2, 2019. Kaitlin Olson

What Does 'Career Readiness' Look Like in Middle School?
From The Hechinger Report, July 7, 2019. Stephanie Strom.

Camp Giving Vulnerable Students an Academic 'Home' for the Summer
From Education Week, June 18, 2019. Sarah D. Sparks
Copyright © 2019 LAUNCH Flagstaff, All rights reserved.
Category: Child Welfare, Educational Opportunities, Programs