By Abe Kwok • opinion columnist  •  The Republic / azcentral.com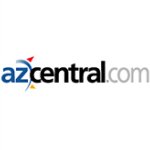 Presuming it survives a court challenge, a citizen referendum to repeal the expansion of Arizona's school-voucher program will be on the November ballot.
Too bad it won't be the more-important education proposition.
That would be the tax proposal to fund the state's public schools once Proposition 301 expires in June 2021.
It's now looking as if the clock on a proposal and a public vote is being reset for the 2020 general election — unless the governor or the Legislature has something else up their sleeve. So much for urgency.
…Read the full article HERE
Category: Education