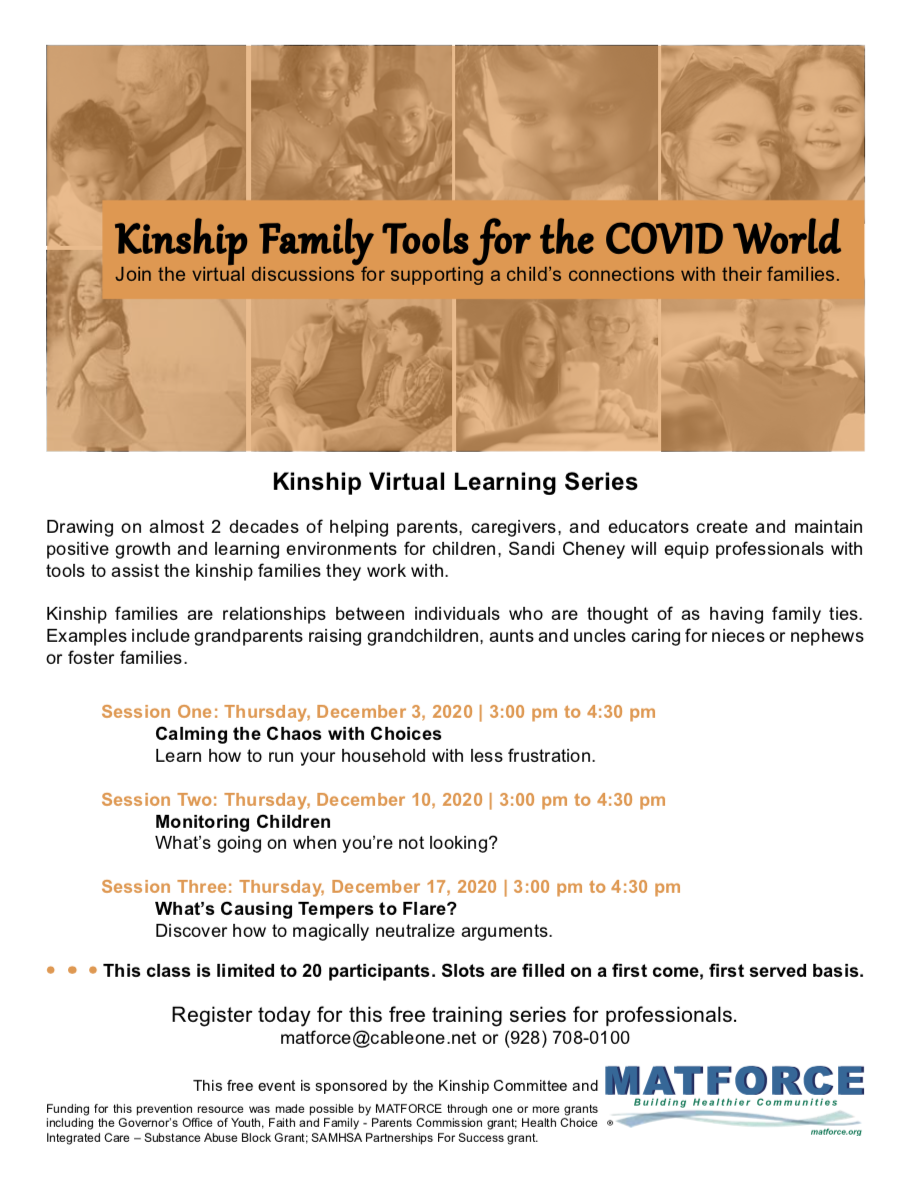 By the Kinship Committee and MATFORCE
Kinship Family Tools for the COVID World — Join the virtual discussions for supporting a child's connections with their families.
Kinship Virtual Learning Series
Drawing on almost 2 decades of helping parents, caregivers, and educators create and maintain positive growth and learning environments for children, Sandi Cheney will equip professionals with tools to assist the kinship families they work with.
Kinship families are relationships between individuals who are thought of as having family ties. Examples include grandparents raising grandchildren, aunts and uncles caring for nieces or nephews or foster families.
Session Three: Thursday, December 17, 2020 | 3:00 pm to 4:30 pm
What's Causing Tempers to Flare?
Discover how to magically neutralize arguments.
This class is limited to 20 participants. Slots are filled on a first come, first served basis.
Register today for this free training series for professionals. matforce@cableone.net or (928) 708-0100
This free event is sponsored by the Kinship Committee and MATFORCE
Funding for this prevention resource was made possible by MATFORCE through one or more grants including the Governor's Office of Youth, Faith and Family – Parents Commission grant; Health Choice Integrated Care – Substance Abuse Block Grant; SAMHSA Partnerships For Success grant.
Also see:
Category: Education, Educational Opportunities, Events, Health, Programs, Resources