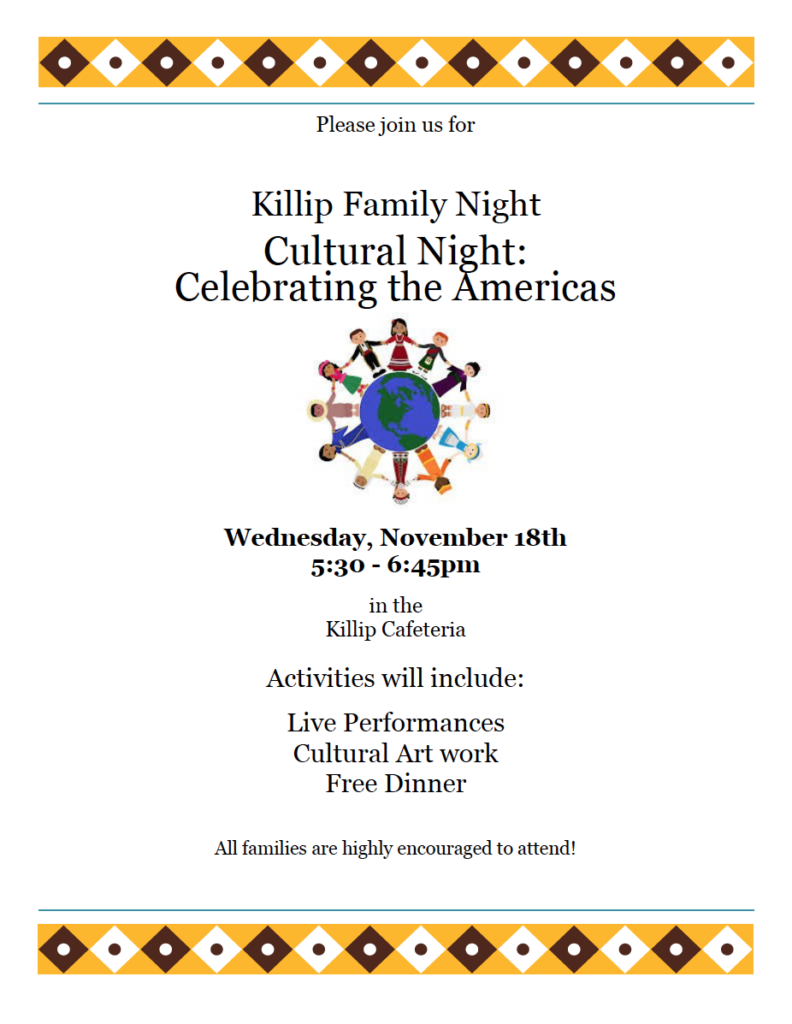 FLAGSTAFF — Killip Elementary School will present its annual "Cultural Night: Celebrating the Americas" from 5:30 to 6:45 p.m. Wednesday, Nov. 18 at 2300 E. 6th Ave., in the cafeteria.
Activities will include live performances, cultural art work and a free dinner. All families are highly encouraged to attend.
Click here for more information.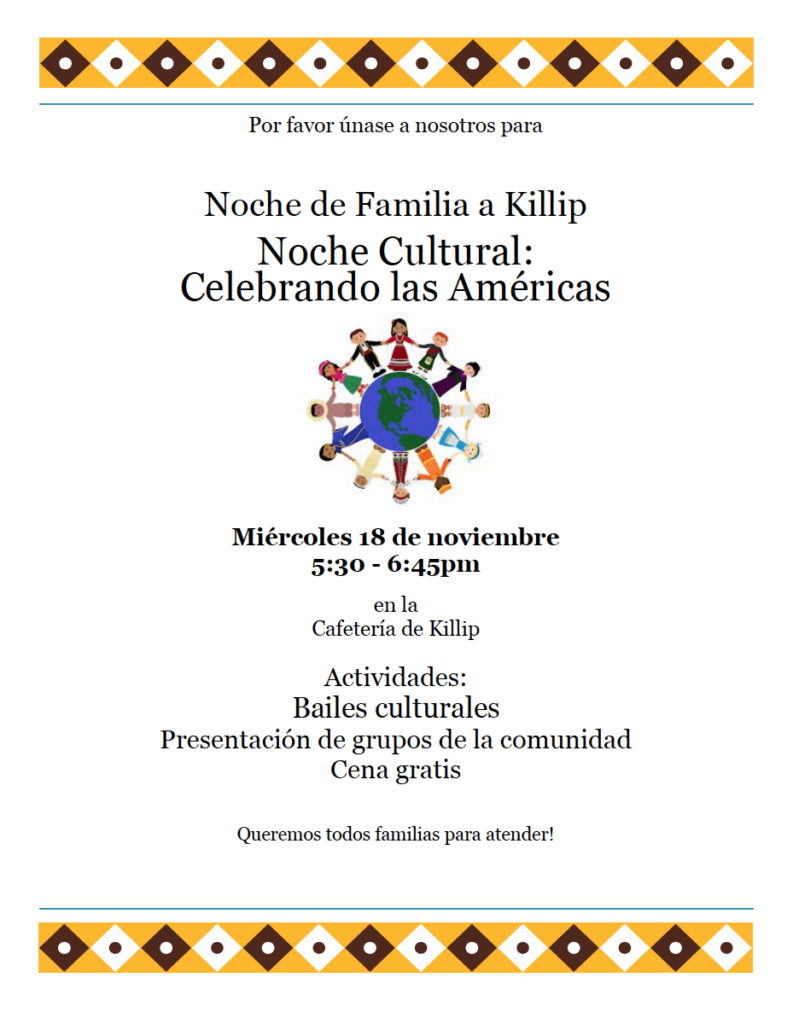 Category: Education