On April 28, 2017, the Wind for Schools team at Northern Arizona University will be hosting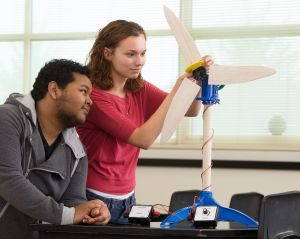 our 1st  KidWind Challenge event at NAU. Winners can go to the national competition in Anaheim, CA, in late May, near the National WindPower Conference.
The KidWind Challenge is a great opportunity to foster the curiosity of the next generation of students around renewable energy, improving both their awareness and preparedness for careers in related industries.
For questions, please contact Todd Traen via e-mail or at 507-828-7097.
We will also be at Flagstaff's Community STEM Celebration on March 6th. We will have our wind tunnel on site, plus materials available for teachers, parents and students to design wind turbines so that they can test them in the wind tunnel.
Category: Education, Educational Opportunities, Events