Presented by Flagstaff Downtown Business Alliance at Heritage Square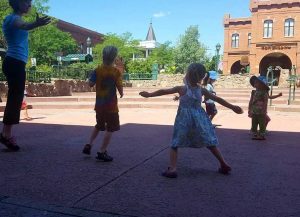 Kids Squared is a free, fun and educational program for children ranging from 2-12. Our events will take place every Wednesday from 10-11am through August 9. Some programs will be more appropriate for younger children and some for older, so please read the event description to decide if the event will be right for your child. All events are weather dependent.
8/9
Steppin Up Dance & Movement Classes
Classes incorporating creative movement, jazz, hip hop, and other styles including making your own dances, by the staff at Canyon Dance Academy.