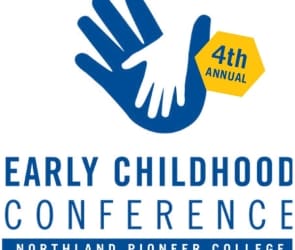 By Candelen • Northland Pioneer College
The free 4th Annual Early Childhood Conference will be held from 8 a.m. to 5 p.m. Saturday, June 25 at Northland Pioneer College, Winslow.
This free, in-person event will allow attendees to learn, collaborate, and share best practices related to early childhood education and services.
FEATURE:
Keynote Speaker, Lisa Murphy, M.Ed.
The Ooey Gooey Lady®
…who will be joined by additional speakers and much more!
READ ALL ABOUT LISA MURPHY (AKA, THE OOEY GOOEY LADY®)
Supputed by and in partnership with First Things First, Candelen
* NOTE: Register early to secure your space. The conference is limited to 75 attendees.
Category: Child Welfare, Education, Educational Opportunities, Events, Programs, Resources