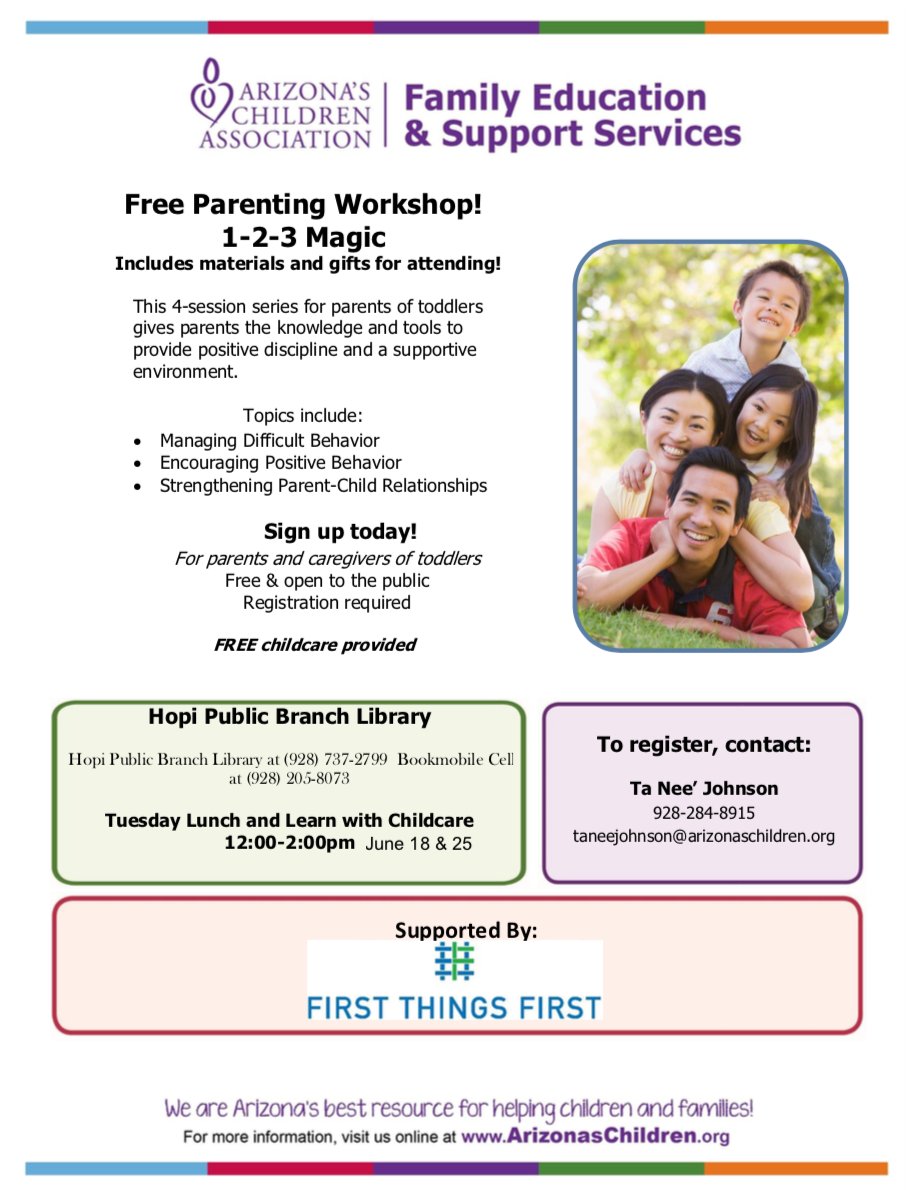 By the Arizona Children's Association
The Arizona Children's Association — Family Education & Support Services, will present a Free Parenting Workshop! — 1-2-3 Magic, from noon to 2 p.m. Tuesdays, June 18 and June 25 at the Hopi Public Branch Library — (928) 737-2799 Bookmobile Cell at (928) 205-8073.
This 4-session series for parents of toddlers gives parents the knowledge and tools to provide positive discipline and a supportive environment.
Topics include:
Managing Difficult Behavior
Encouraging Positive Behavior
Strengthening Parent-Child Relationships
For parents and caregivers of toddlers Free & open to the public Registration required
FREE childcare provided
Includes materials and gifts for attending!
Sign up today!
Supported by First Things First
Category: Child Welfare, Educational Opportunities, Programs