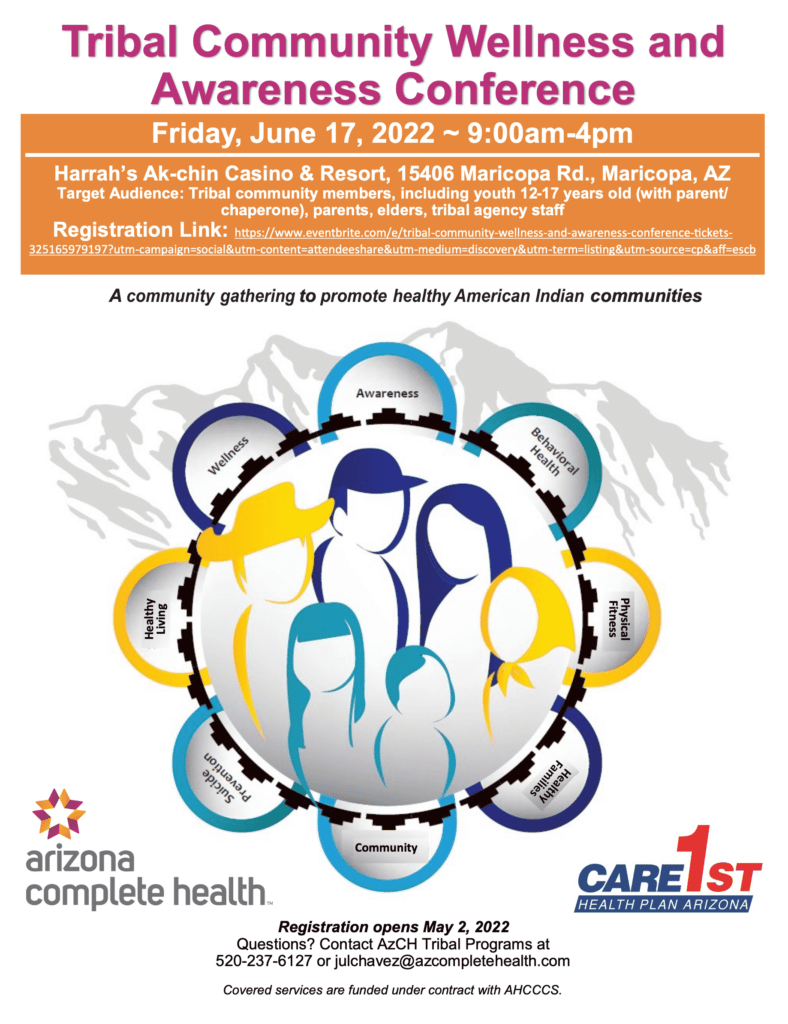 By Arizona Complete Health • CARE1st Health Plan Arizona
The Tribal Community Wellness and Awareness Conference will be held from 9 a.m. to 4 p.m. Friday, June 17 at Harrah's Ak-chin Casino & Resort, 15406 Maricopa Road, Maricopa.
A community gathering to promote healthy American Indian communities.
Target Audience: Tribal community members, including youth 12-17 years old (with parent/ chaperone), parents, elders, tribal agency staff.
Click here to register.
Covered services are funded under contract with AHCCCS.
Category: Education, Educational Opportunities, Events, Health, Programs, Resources