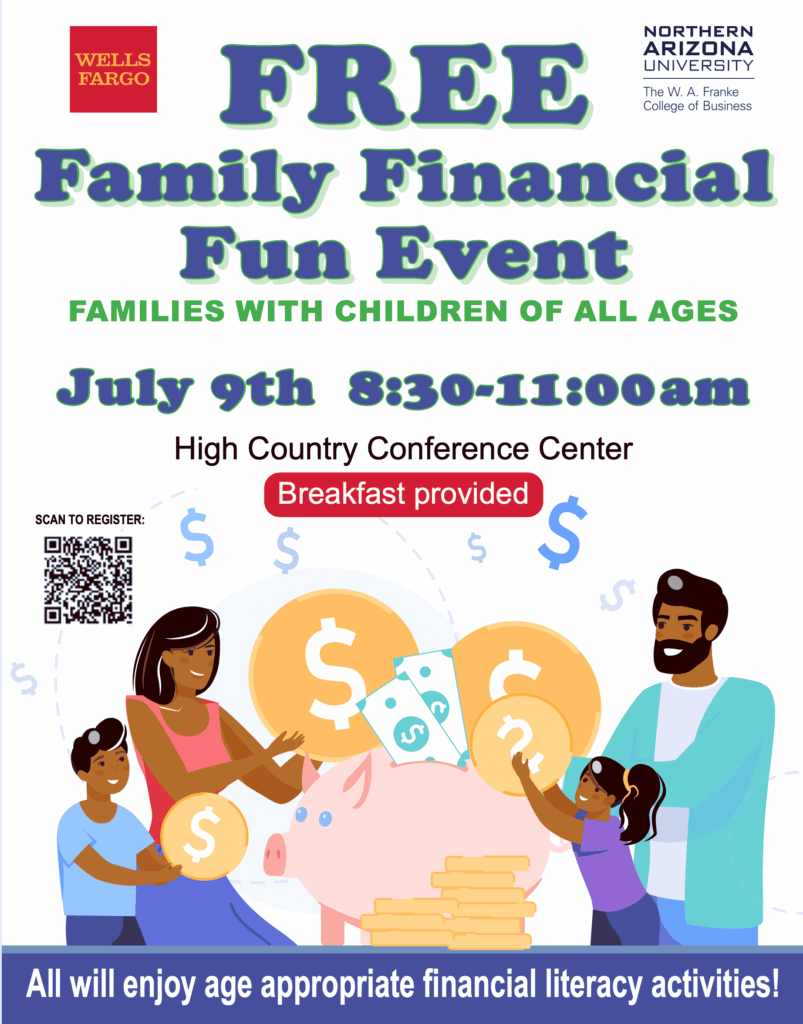 By NAU Center for American Indian Economic Development
Northern Arizona University's WA Franke College of Business and Wells Fargo will present a FREE Financial Family Fun Event from 8:30 to 11 a.m. Saturday, July 9 at the High Country Conference Center, 201 West Butler Ave., Flagstaff.
The interactive financial literacy event is for families with children of all ages. Breakfast will be provided.
If you have any questions or concerns, before or after submitting the form, please contact Nancy Baca at nancy.baca@nau.eduor by phone at 928-523-7402; or Kathleen Frank at Kathleen.Frank@nau.edu or by phone 928-523-7316.
REQUIREMENTS
Parents must accompany children at the event.
Click here for more information.
Category: Education, Educational Opportunities, Events, Programs, Resources