Niha'áłchíní yázhí bił náás daniidlį dóó hózhǫ bii' nihitah yá'ánááhoot'ée doo
(May we heal with our children and move forward to restored harmony)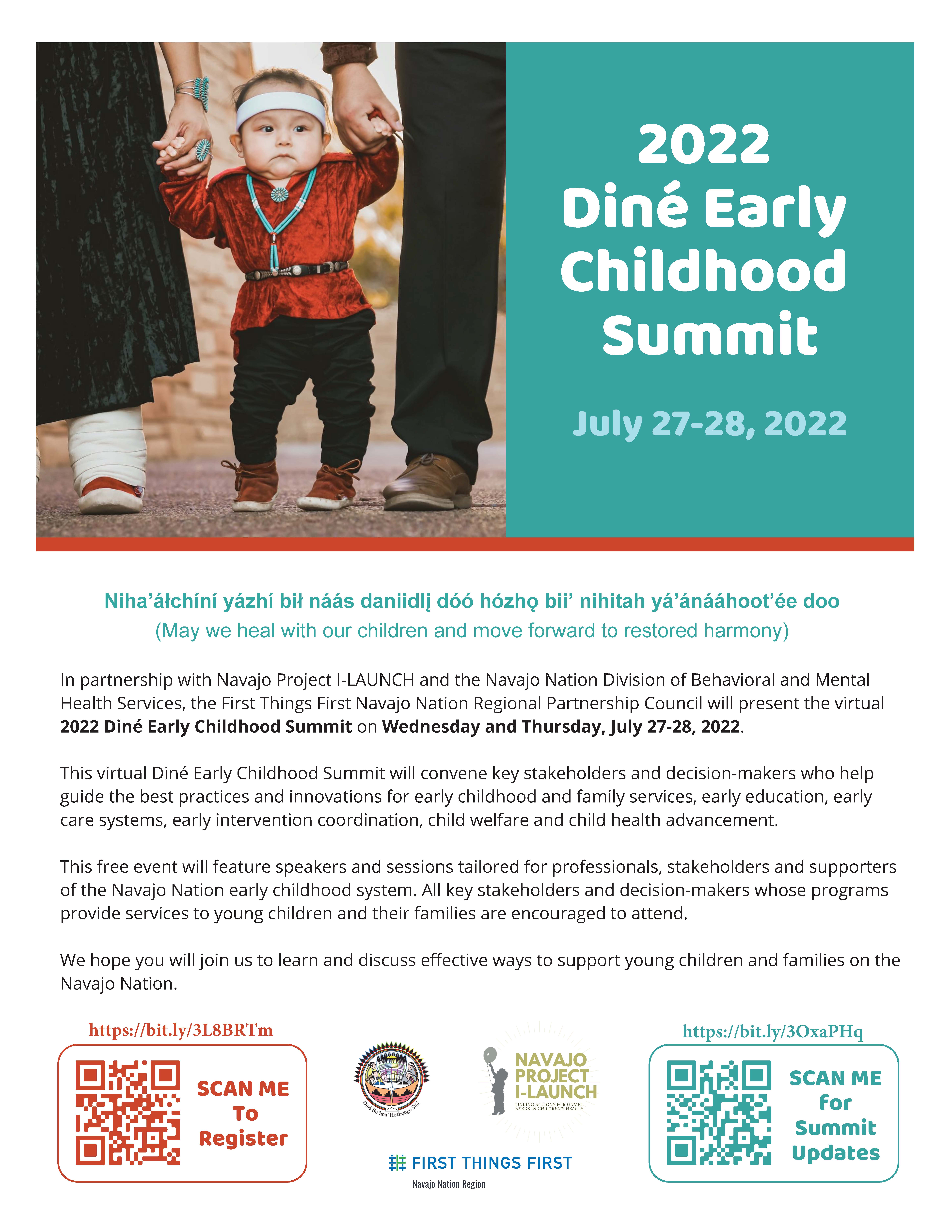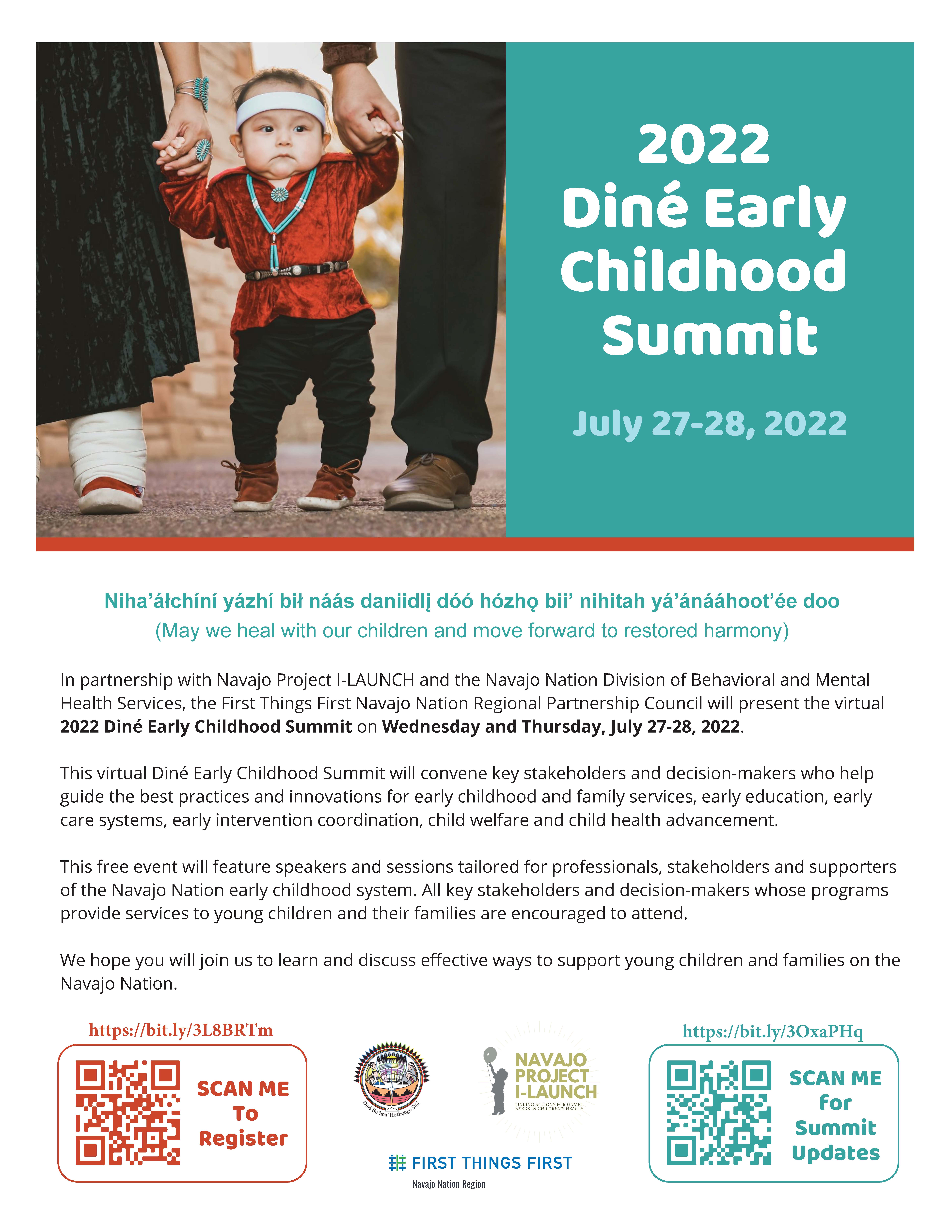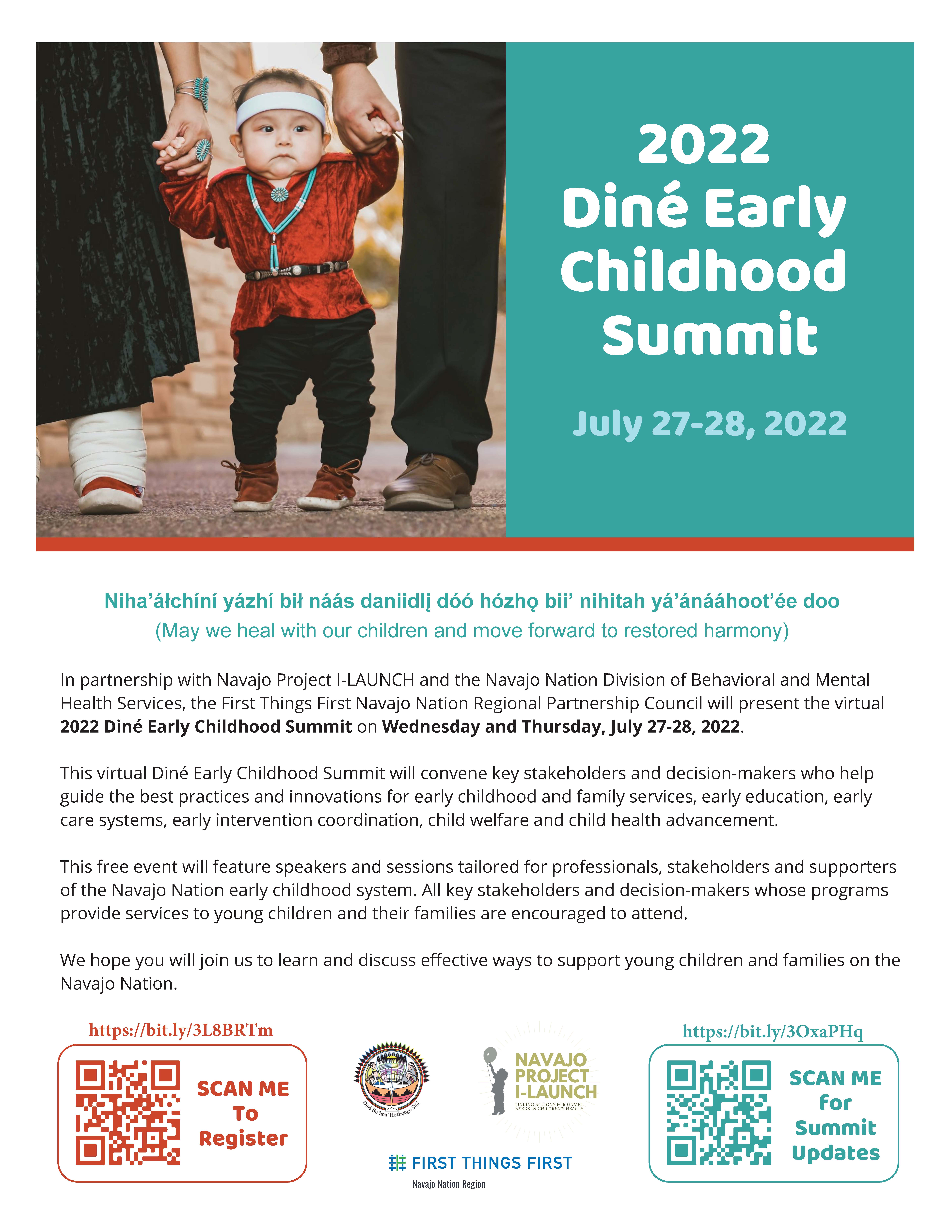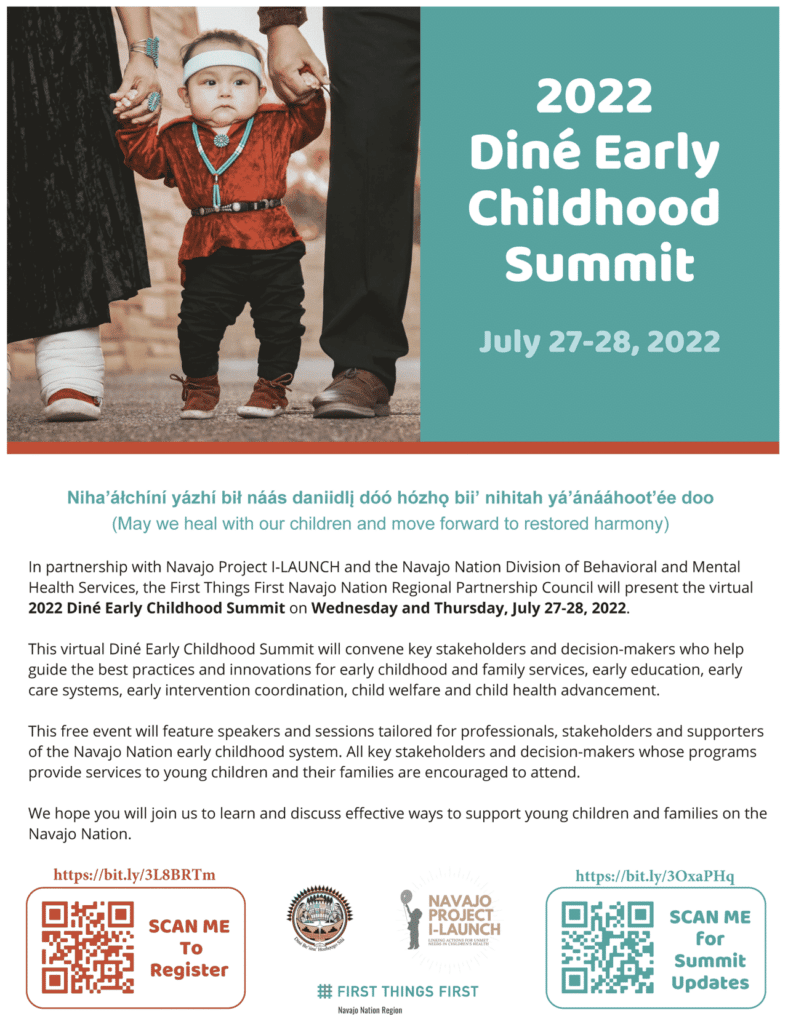 By First Things First Navajo Regional Partnership Council • Navajo National Project I-LAUNCH • Navajo Nation Division of Behavioral and Mental Health Services
In partnership with Navajo Project I-LAUNCH and the Navajo Nation Division of Behavioral and Mental
Health Services, the First Things First Navajo Nation Regional Partnership Council will present the virtual
2022 Diné Early Childhood Summit on Wednesday and Thursday, July 27-28, 2022.
This virtual Diné Early Childhood Summit will convene key stakeholders and decision-makers who help
guide the best practices and innovations for early childhood and family services, early education, early
care systems, early intervention coordination, child welfare and child health advancement.
This free event will feature speakers and sessions tailored for professionals, stakeholders and supporters
of the Navajo Nation early childhood system. All key stakeholders and decision-makers whose programs
provide services to young children and their families are encouraged to attend.
We hope you will join us to learn and discuss effective ways to support young children and families on the
Navajo Nation.
Register today at: https://bit.ly/3L8BRTm