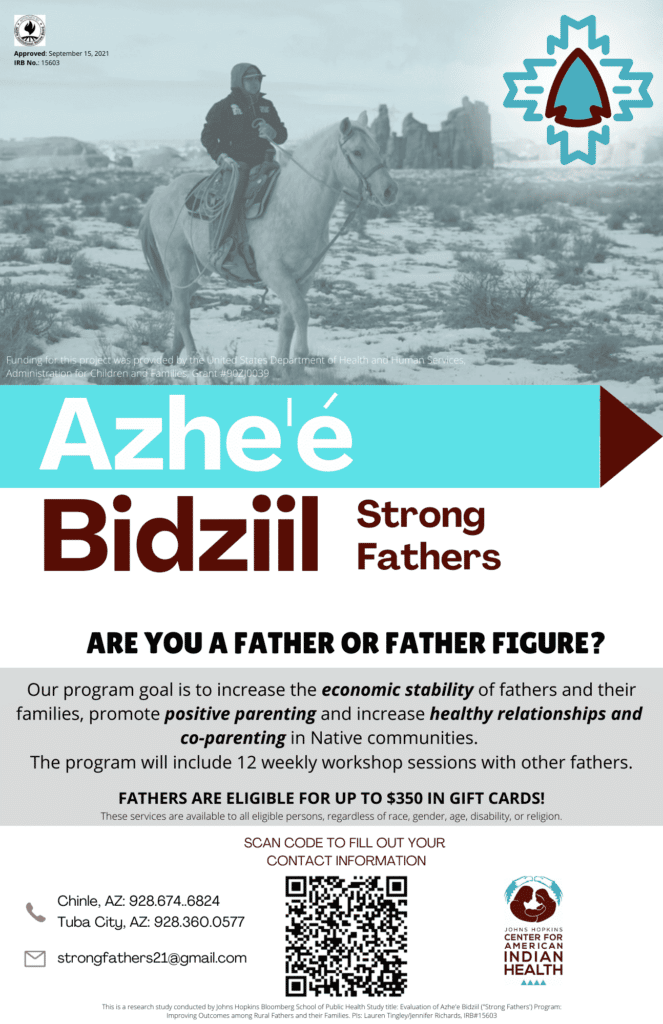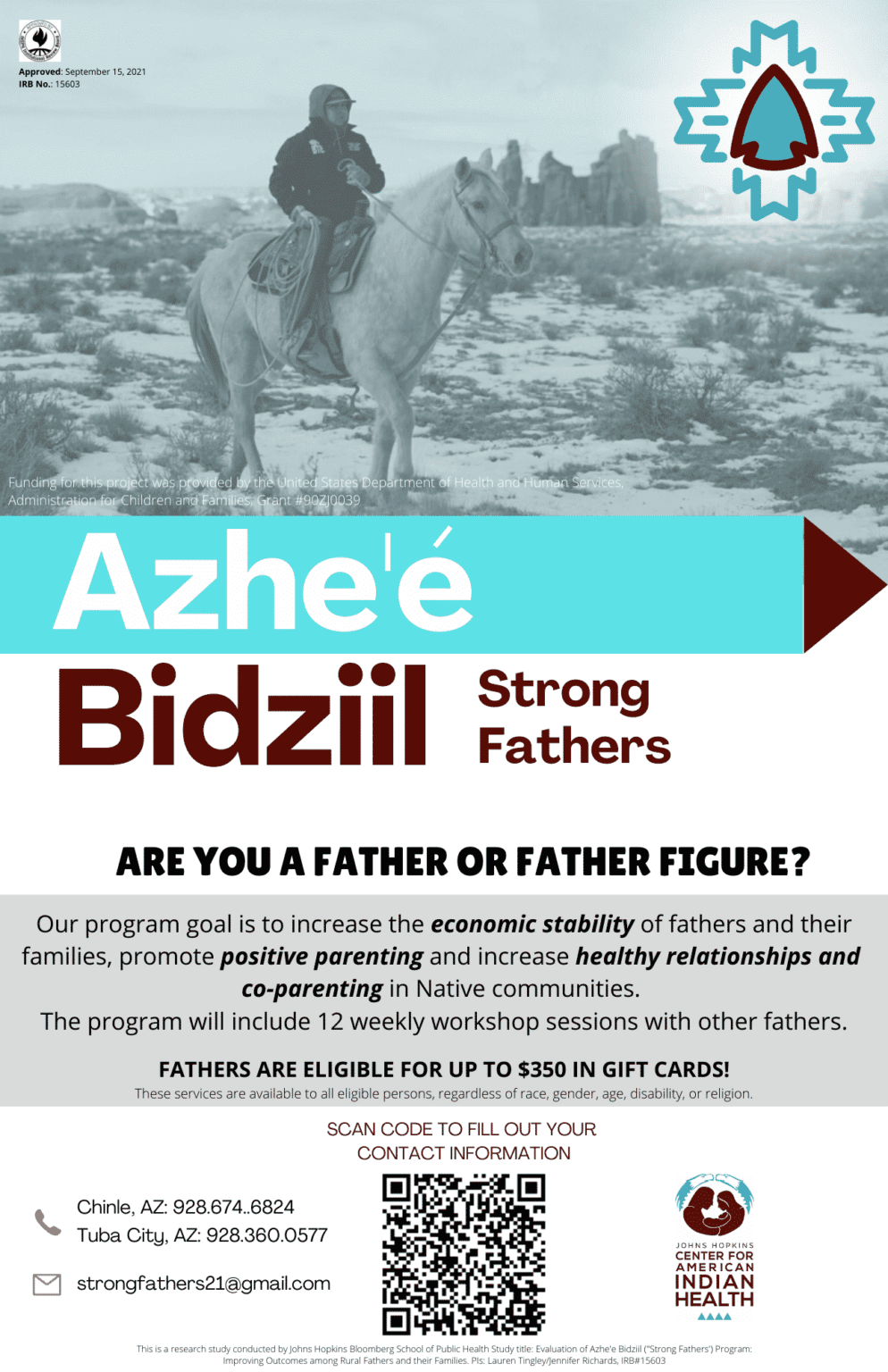 By the Johns Hopkins Center for American Indian Health
The Johns Hopkins Center for American Indian Health is inviting adult fathers and father figures to take part in the Azhe'é Bidziil (Strong Fathers) program in Tuba City and Chinle, Arizona (and surrounding areas). The goal of the program is to increase economic stability of fathers and their families, promote positive parenting and increase healthy relationships and co-parenting in Native communities. The program will include 12 weekly workshop sessions with 8-12 fathers and will be led by two Health Coaches. Weekly support visits are also offered to connect fathers with local resources. Recruitment and enrollment will begin in April 2021. Participants who complete the full program are eligible for up to $350 in gift cards.
Who is eligible?
Native fathers (or father figures such as grandfathers, uncles, etc.) who are age 18 years and older and are helping to care for at least one child < 24 years old. Must live in or near Tuba City or Chinle.
Click here or scan the QR code to take the questionnaire.
Contact strongfathers21@gmail.com for more information
Category: Education, Educational Opportunities, Health, Programs, Resources