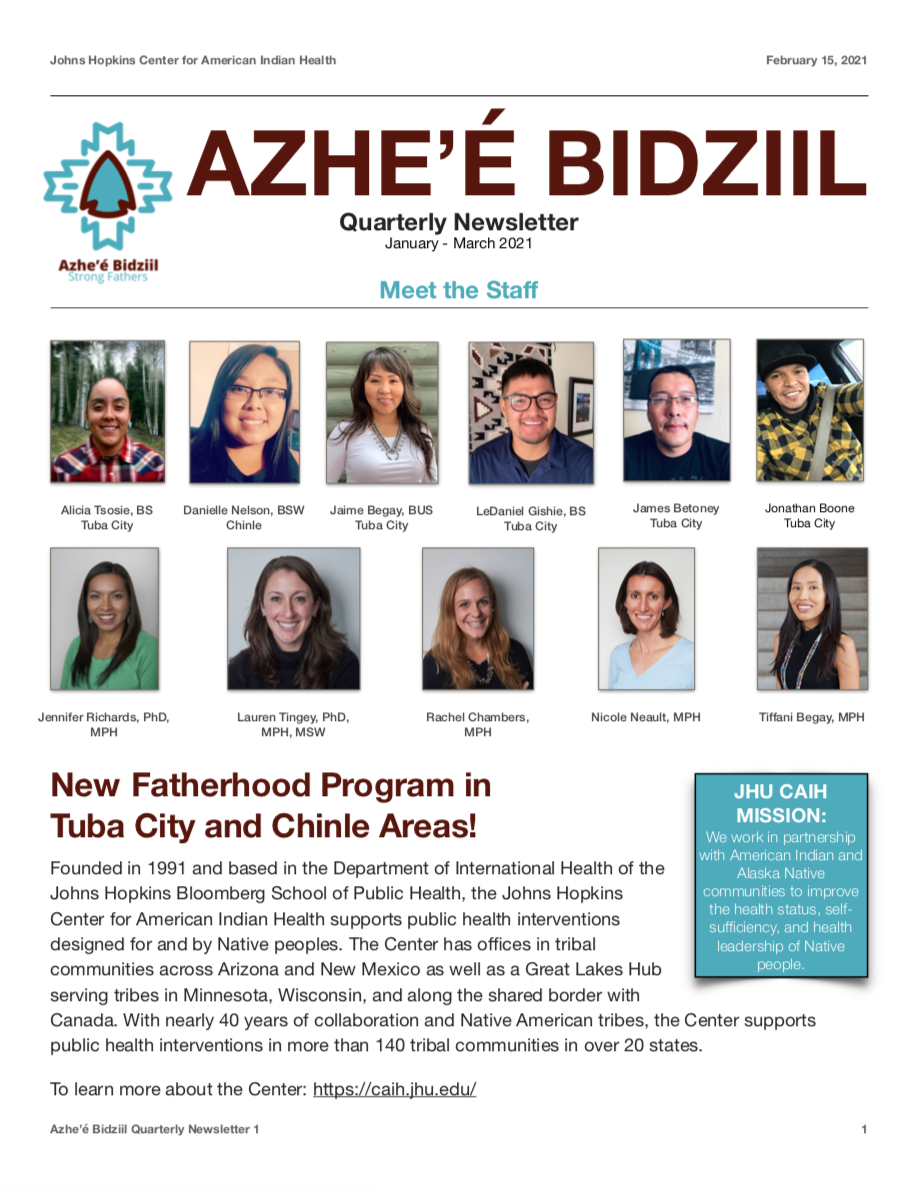 By the Johns Hopkins Center for American Indian Health
Azhe'é Bidziil (Strong Fathers):
Improving Outcomes Among Rural Native Fathers and Their Families
The new Strong Fathers program addresses community feedback about the need for a father-centered program to promote family wellness.
A program designed in collaboration with the Navajo Nation and White Mountain Apache Tribe.
Developed specially for Native communities, using components from evidence-based programs "Respecting the Circle of Life" and "Arrowhead Business Group".
Click here and on the images for more information.