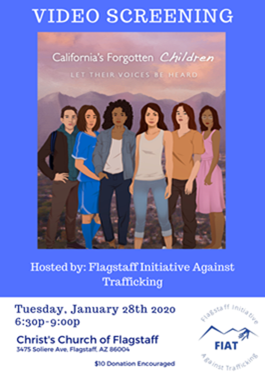 By the Flagstaff Initiative Against Trafficking
FLAGSTAFF — To coincide with January as "Human Trafficking Awareness Month!" a "California's Forgotten Children" will be held from 6:30 to 9 p.m. Tuesday, Jan. 28 at Christ's Church of Flagstaff, 3475 Soliere Ave., Flagstaff.
Link to Trailer: https://www.californiasforgottenchildren.com/the-film.html
We feel that this documentary is one of the most impactful and beneficial ones in circulation to date regarding the reality of human trafficking and stories of resilience.
As a part of this night, we will have a time of Q&A with opportunity to engage in community conversations and action for our neighbors. Conversation will include discussion about the impact of trafficking in our community as well as provide tools, resources, and support for effecting change in the Flagstaff area.
This is an open opportunity for families, neighbors, students, providers and teams to increase awareness and strengthen our community.
Please join us! For more details and updated information please see: https://www.facebook.com/events/617335832338783/
* Screening is available to youth 13+ with adult discretion.
* CEU will be given for those that attend the entirety of the night. Please let us know if you would like one and we will give a physical copy. We won't be able to email them after the night.
* It is important to note that it can only be viewed during a community screening such as this, and is not available anywhere online.
* There will be local resources available for action steps and more information.
*Tuesday January 28th, 2020 at Christ's Church of Flagstaff from 6:30p-9:00p.
Other upcoming events: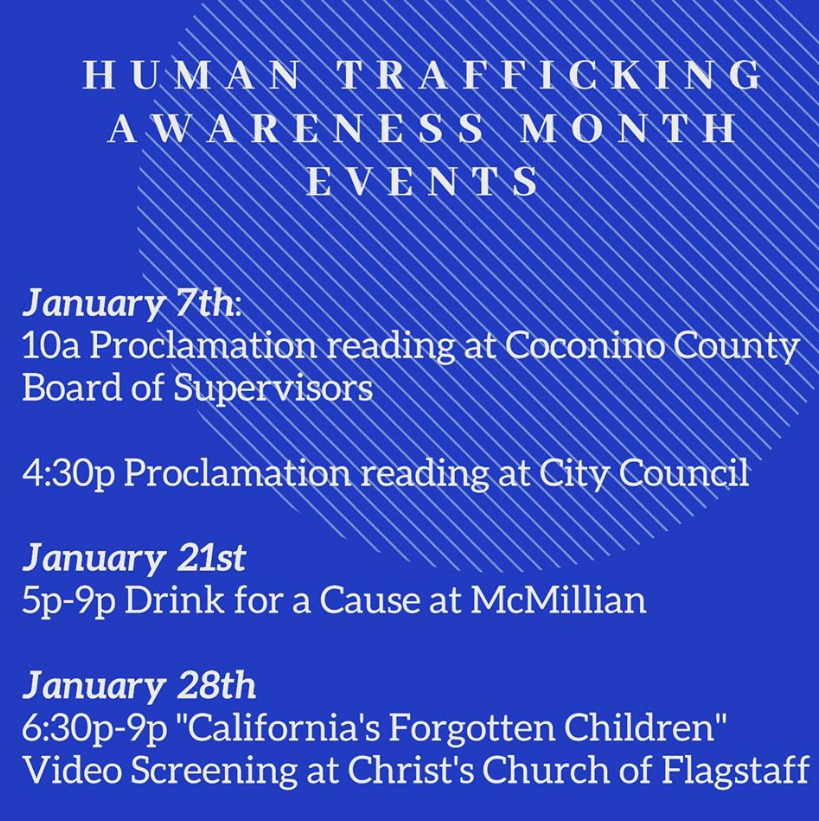 Category: Advocacy, Child Welfare, Education, Events, Programs