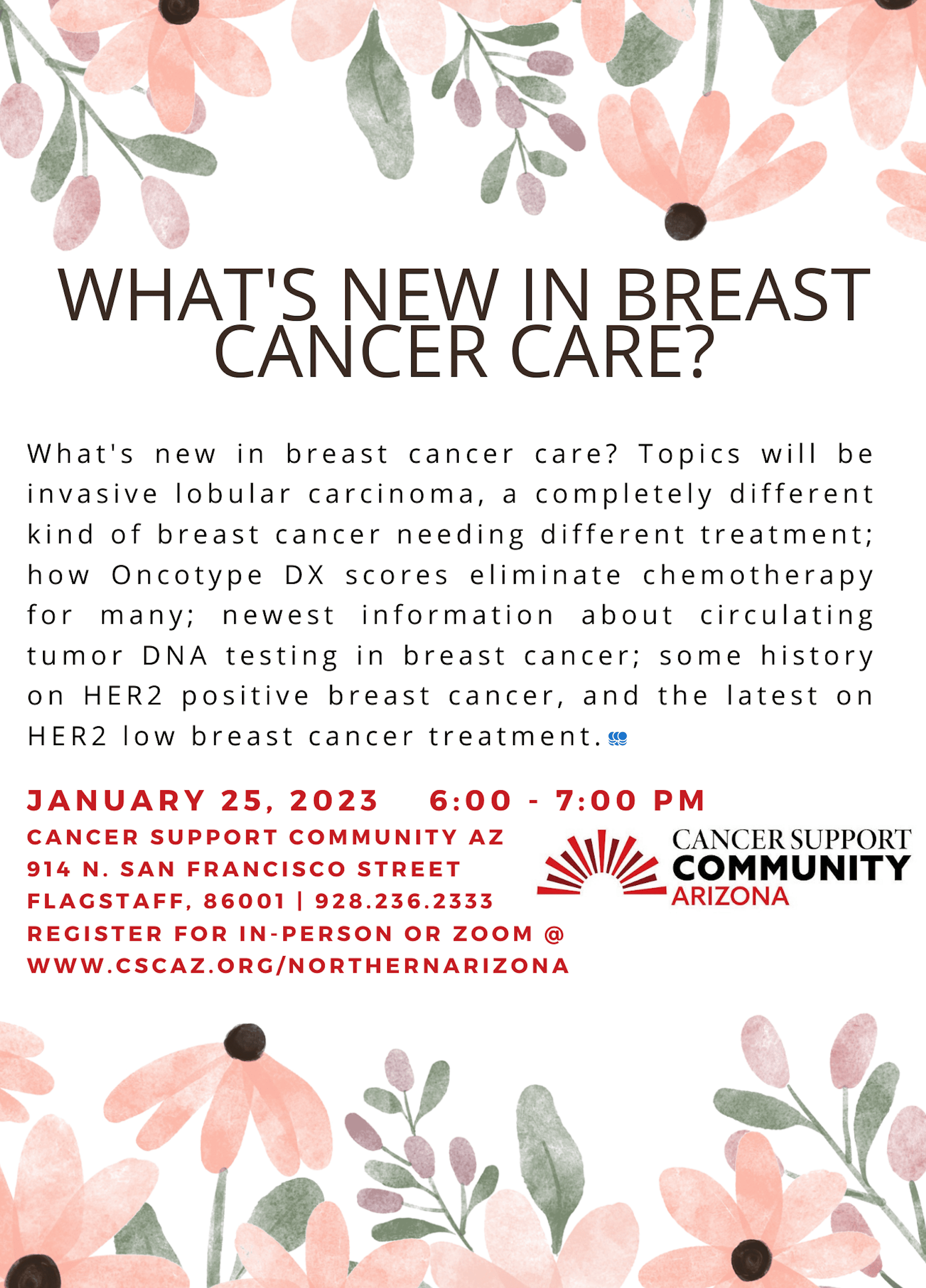 By Cancer Support Community AZ
What's new in breast cancer care? Join Dr. Deborah Lindquist, local Flagstaff Oncologist, to learn about all the newest breast cancer information and treatments she just learned about at a national conference. Topics will include invasive lobular carcinoma, a completely different kind of breast cancer needing different treatment; how Oncotype DX scores eliminate chemotherapy for many; newest information about circulating tumor DNA testing in breast cancer; some history on HER2 positive breast cancer, and the latest on HER2 low breast cancer treatment.
To be held from 6 to 7 p.m. Wednesday, Jan. 25 at the Cancer Support Community AZ, 914 N. San Francisco St., Flagstaff. Register for in-person or Zoom.
Category: Education, Educational Opportunities, Events, Health