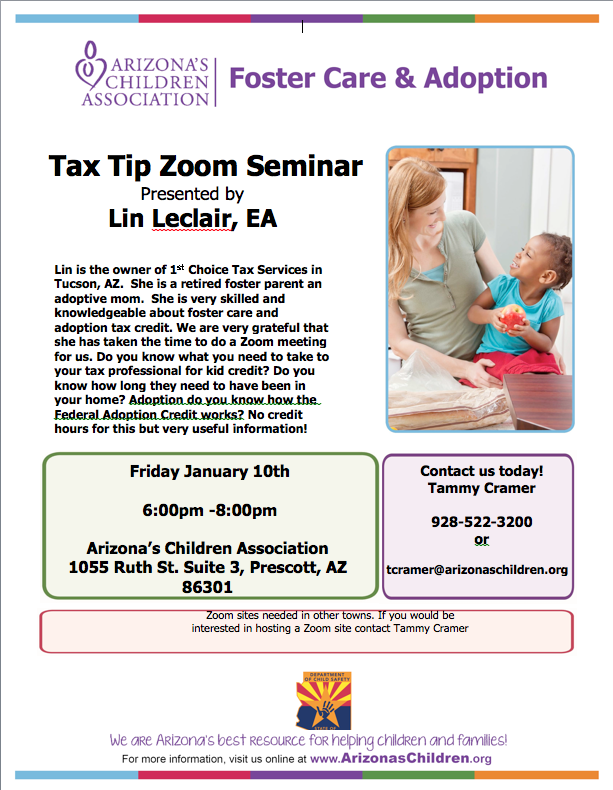 By Arizona's Children Association
PRESCOTT — Arizona's Children Association will present "Foster Care & Adoption Tax Tip Zoom Seminar," presented by Lin Leclair, EA, from 6 to 8 p.m. Friday, Jan. 10 at Arizona's Children Association, 1055 Ruth St., Suite 3, Prescott.
Lin, owner of 1st Choice Tax Services in Tucson, is a retired foster parent an adoptive mom. She is very skilled and knowledgeable about foster care and adoption tax credit. We are very grateful that she has taken the time to do a Zoom meeting for us. Do you know what you need to take to your tax professional for kid credit? Do you know how long they need to have been in your home? Adoption do you know how the Federal Adoption Credit works? No credit hours for this but very useful information!
Contact Tammy Cramer at 928-522-3200, tcramer@arizonaschildren.org for more information or to host a Zoom site in your community.
Category: Advocacy, Child Welfare, Education, Events, Programs, Resources