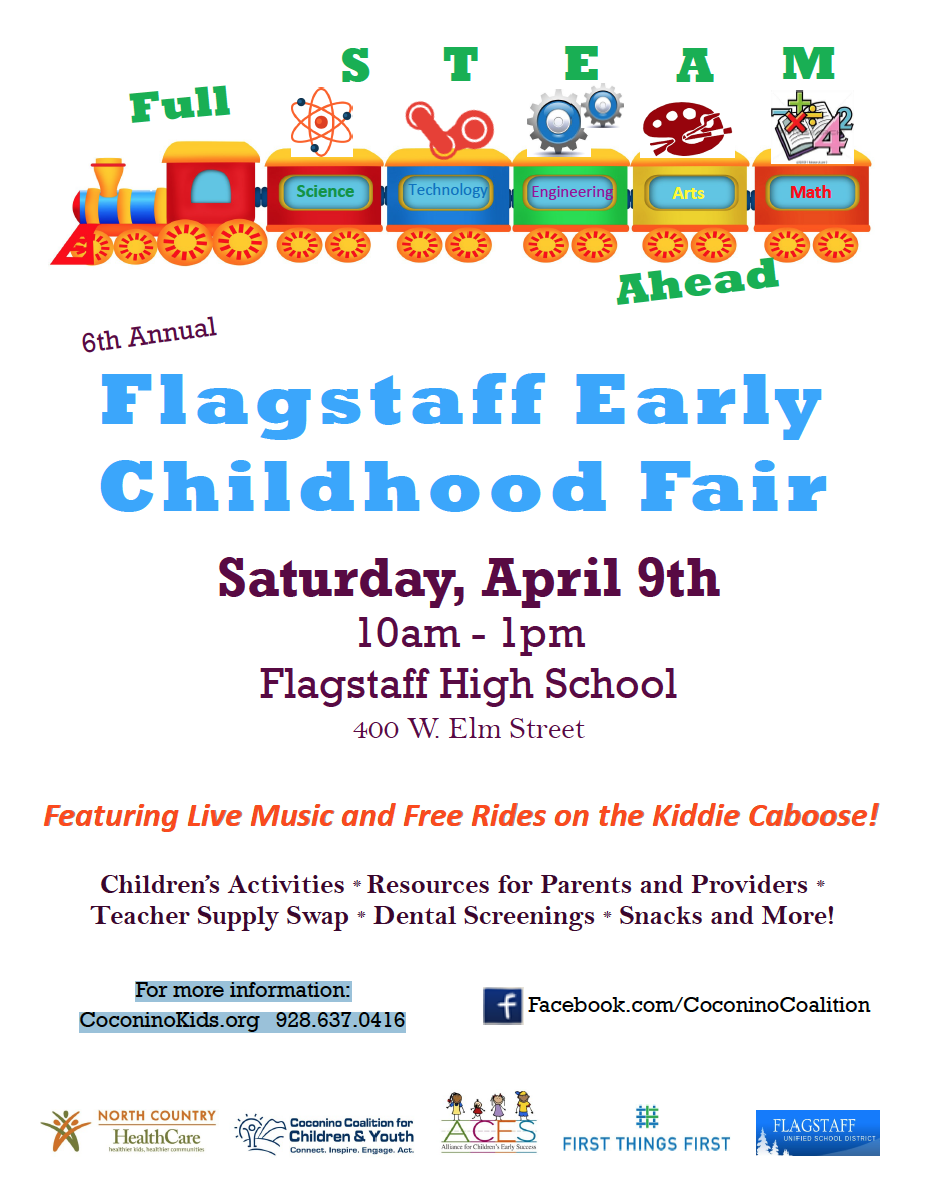 FLAGSTAFF — Join the fun at the 6th annual Flagstaff Early Childhood Fair from 10 a.m. to 1 p.m. Saturday April 9 at Flagstaff High School, 400 W. Elm St., Flagstaff.
From gardening to exploring the cosmos, this children's resource fair, will bring fun hands on activities that show how the early years are the best time to promote skills for Science, Technology, Engineering, Arts and Math.
The Flagstaff Alliance for Children's Early Success and sponsors First Things First, North Country HealthCare, FUSD, and Coconino Coalition for Children and Youth invite you for an exciting and educational day with live music, free children's books, a teacher supply swap, free dental screenings for kids and pregnant moms, and free rides on the Flagstaff Kiddie Caboose!
Joining us will also be Mayor Nabours to proclaim, April 10-16, 2016 as Week of the Young Child, whereas Flagstaff joins the nation in celebration to raise awareness of the importance of supporting young children and their families.
Visit coconinokids.org, call 928-637-0416 or send an email to earlychildhoodfairflag@gmail.com for more information.
Category: Education