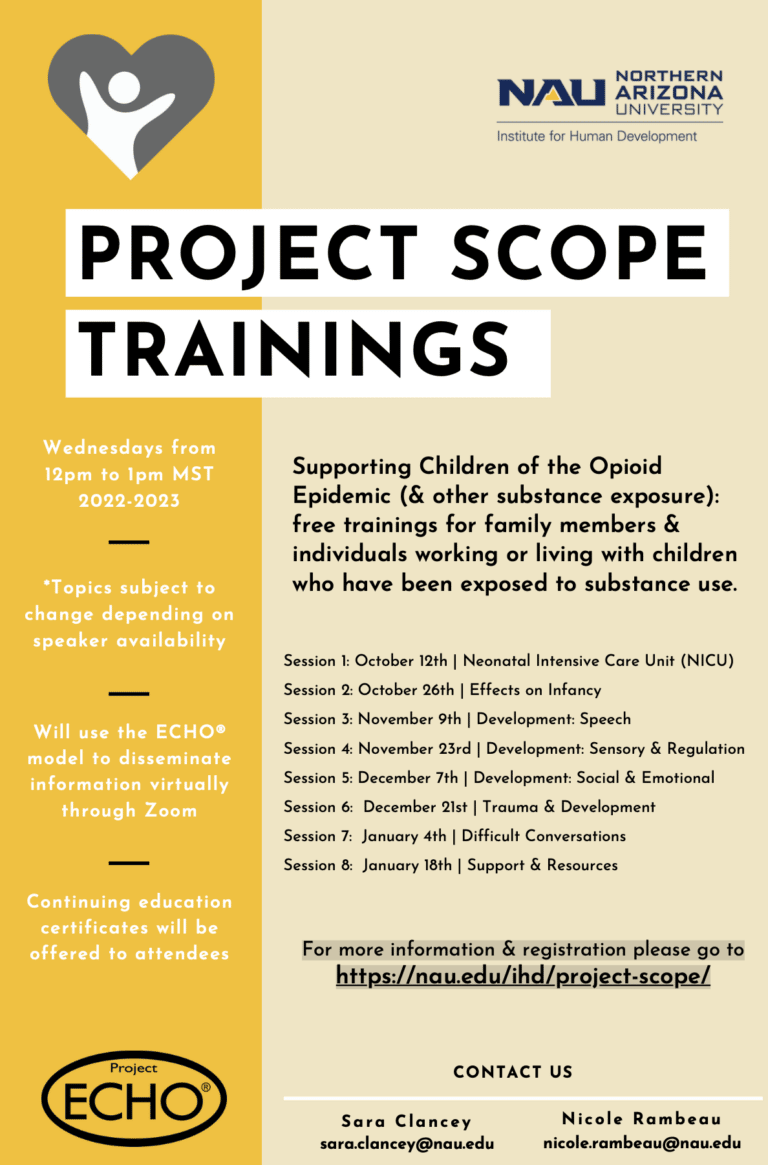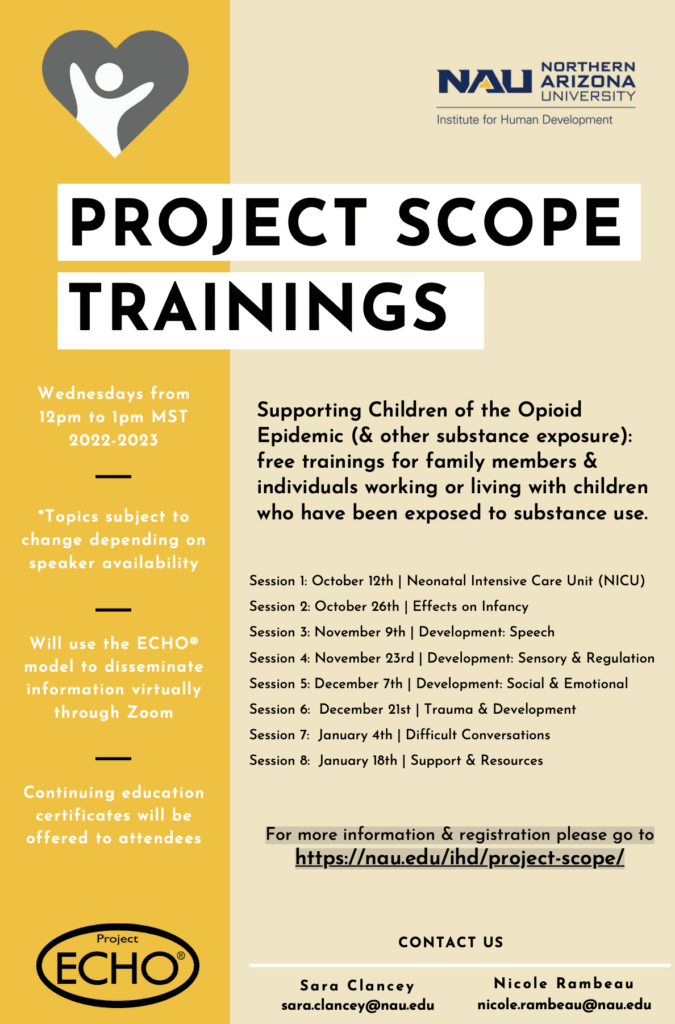 By the NAU Institute for Human Development
The Institute for Human Development at NAU presenting "Project SCOPE: Supporting Children of the OPioid Epidemic" free training for family members from noon to 1 p.m. Wednesday, Jan. 18.
Supporting Children of the Opioid Epidemic (& other substance exposure) provides free trainings for family members & individuals working or living with children who have been exposed to substance use.
*Topics subject to change depending on speaker availability.
Will use the ECHO® model to disseminate information virtually through Zoom.
Continuing education certificates will be offered to attendees.
Category: Child Welfare, Education, Educational Opportunities, Events, Health, Programs, Resources