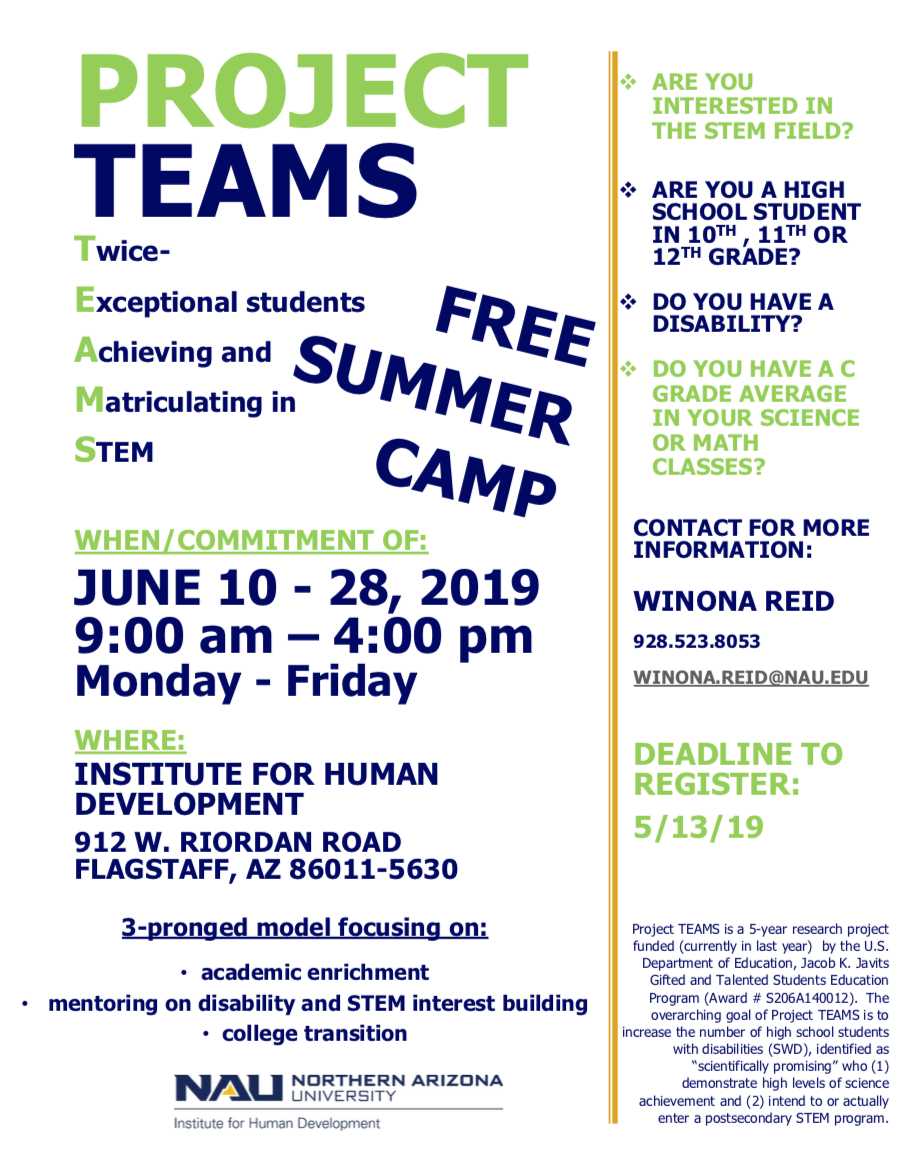 FLAGSTAFF — The Institute for Human Development at Northern Arizona University has joined the University of Hawaii on Project TEAMS (Twice-Exceptional Students Achieving and Matriculating in Science, Technology, Engineering, and Mathematics), to be held June 10-28 at the Institute for Human Development, 912 W. Riordan Road, Flagstaff.
The overarching goal of Project TEAMS is to increase the number of high school students with disabilities (SWD), identified as "scientifically promising" who:
demonstrate high levels of science achievement and
intend to or actually enter a postsecondary STEM program.
The registration deadline is May 13, 2019.
The overall project is funded by the U.S. Department of Education, Jacob K. Javits Gifted and Talented Students Education Program (Award # S206A140012).
To register, contact contact Winona Reid at 928-523-8053, via email at Winona.Reid@nau.edu or click on flyer above for more information
Category: Education, Educational Opportunities, Resources