The program presented by Infant Massage USA® brings research into practice.  It is the only infant Massage program recognized by health and child development experts as the highest quality program of its kind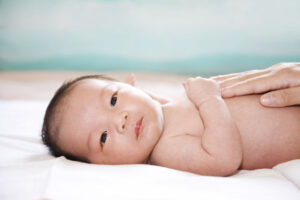 (Underdown & Barlow 2011).
Infant Massage USA® is the US Chapter to the International Association of Infant Massage currently teaching in over 70 countries for a truly cross cultural program.
The Infant Massage USA® Program:
Helps babies get off to the best start for healthy growth and development;
Promotes development of the primary relationship; as we teach parents
Supports parent's sensitivity to their baby, understanding behaviors, emotions and cues;
Encourages responsive parent-baby interactions, and supports infant regulation;
Insures social/emotional development supporting Infant Mental Health;
Provides best practices to insure meeting program performance standards.
July 14 – 17, 2017
Friday – Monday
9 AM – 5 PM
North Country HealthCare
2920 N 4th Street
Flagstaff, AZ  86004
CLICK HERE or on the picture to learn more about training topics and how to earn your certification.
Category: Child Welfare, Educational Opportunities, Health, Programs